how many of you have particpated in the banner contest??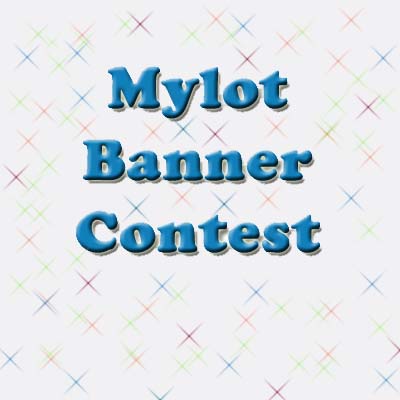 India
July 4, 2007 10:48pm CST
hi friends.. am planning to submit my own banner.. but couldn't get enough time to design it.. so i have dropped the plan of participating in the banner contest.. so how many of you here have participated in the "Mylot banner contest"..share your experiences.. how many banner have you submitted and how many days did it take to design it.. what softwares did you use for that.. the best explanation will be given the best response[lol]..:-)
6 responses

• Indonesia
5 Jul 07
hello buddy i think you are late to participate on banner contest The contest ends at 11:59:59 p.m. central daylight time on June 30, 2007. so if you submit it right now it will not accepted as banner contest. I was participate and upload around 50-80 banner not sure how much mylot will use it to promote their website I hope they use it all then i can get $80 he he...

• India
5 Jul 07
Dear padu19 I decided to make some banner for this contest when I received an alert about this contest .. after browsing through the banners I got the idea that there are so many professionals here on mylot and my banner is not going to stand anywhere so I simply dropped the idea of participating in this contest .. I do have the time to design but the thing is I won't be able to make it the way other mylotians have done it .. Really they are real professionals :)


• United States
5 Jul 07
I only submitted one banner. I don't think it was that great and good enough to win. But I enjoyed making it. It took me less than a day to create it. I didn't use a regular program to create it. Instead I found a website to create it. Only problem is, I don't remember what the name of the website was.

• United States
5 Jul 07
I haven't even looked into it. I toyed with making a banner for another site a couple of montsh ago, but decided it was less trouble and time consumeing just ot combine some pics and use them in a signature rather than going the banner route.