Do you know how to swim?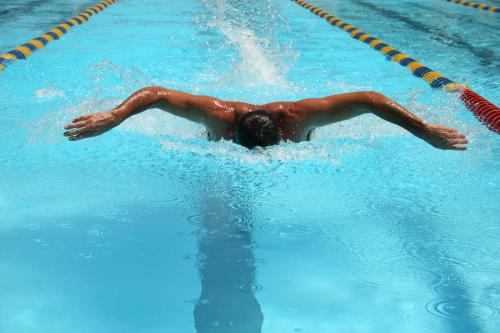 Hong Kong
July 5, 2007 12:03pm CST
I do. I went to swimming class when i was a kid. I guess it payed off, because now i can swim. lol. I'm not a really good swimmer, but just enough to keep afloat in the water and do some strokes for a few meters.. =D
2 responses

• Philippines
5 Jul 07
Unfortunatley really thats my long time dream in how to learn to swim. I can do the floating in back and some swimming when I totally feel the floor of the pool but when I'm in a deep. I'm really afraid that I might drown.

• Hong Kong
5 Jul 07
i also like to float. i think that's the easiest way to swim.. lol.. =D i guess you can just practice more lynboobsy11, if you have time. try going to the deeper part of the pool and practice swimming there. just make sure that there's somebody with you to prevent accidents. =D

• Pakistan
5 Jul 07
no, i don't know how to swim, i wanted to learn swiiming but didn't get much free time to learn it uptil now but i would that i will learn it soon.