People seem to have strange ideas about Australia

Australia
October 25, 2006 12:48am CST
What do you know about aust its people and cities.This is for non Australian people
3 responses

• United States
25 Oct 06
They live "down under"... they're people. I can't say I actually know that much ABOUT Australia but I do have a friend who's Australian. Beyond what I know about her, not much...

• Australia
26 Oct 06
It is such a shame aaAust. is such a beautiful unique and interesting country yet many know so little about it

• Australia
18 Nov 06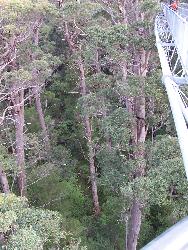 Yes they do seem to have what I consider to be 'funny ideas' about Australia. It is a truly fantastic country, with many different cultures, the scenery is spectatular and so varied. There is just so much to see and do here and anyone who visits our great country will agree with that statement.

• Australia
19 Nov 06
you are so right but some still think kangaroos jump through the streets of our cities .well at times they are not far wrong but you know what i mean.We have so many natural wonders and the landscape is so varied it is truly wondrous

• Australia
21 Dec 06
Our son has been travelling on and off for several years now. Usually goes away for a couple of years and then returns home to see that all is okay, earn some money and go wandering again. This last time he was away for 18 months and when he returned said that he realised just what he has been missing while he is away. I don't think that will stop him travelling again though. LOL He has met many people in his travels and some of them have visited here. One came while he was actually back home in Australia but 2 of them came while he was overseas, and they stayed with us for a few days so we could show them something of rural Australia. They admitted that prior to coming here, they had no idea of just what our great country had to offer. :)