What was the best present you have received?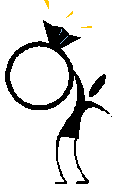 Brazil
July 6, 2007 5:29pm CST
The gift I loved more was my wedding ring. I was so happy when I received it that I just had no words. But once I received also a hug that I wasn't expecting, and that attitude was so surprising that I consider it one of top ten presents I received in life. How about you?
1 response

• Canada
6 Jul 07
My parents paid for my husband and I to get married and all the cost associated with that. Up until recently I would have said that that was the best gift I had ever received. But then they topped themselves by helping us with the closeing costs on our first home, not even a year after our wedding, and even compenated for my in-laws when they refused to offer us any help. With that taken into consideration I would have to say the best gift anyone has ever given me was my parents giving me thier continous support.