Which ghost do you think is the scariest one? What do you know about it?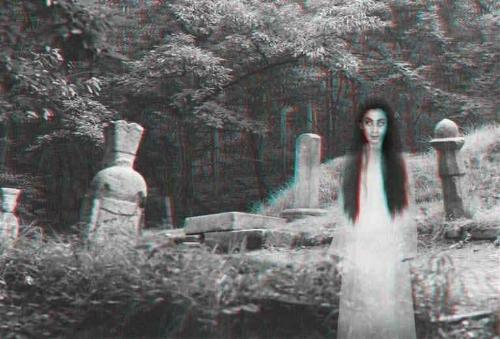 Malaysia
July 7, 2007 4:29am CST
In my country (Malaysia), there's a ghost called "puntianak" (vampire). The ghost appeared as a female who has long hair and dress in white. Sometimes she appears with a beatiful face and a really good smell. Sometimes there's also the other way around. Puntianak is said to be originated from women who is dead after giving her first birth. It's also able to fly. I heared that there were some who got married with it like shaman. The ghost is said will turn into a beatiful women whenever we stab her back neck with long nail. She will always looks beatiful and never change.
2 responses

• United States
7 Jul 07
I donot believe in ghosts at all. Ghosts exist only in stories or movies. They are not there in real life. If someone says he has seen a ghost then it is hallucination.

• Malaysia
7 Jul 07
Hi there shah.. I don't know which one is the scariest as I've never seen one ever before in my life (God forbid!) But yeah, since we're from the same country of course there's alot of stories that we hear about puntianaks, and all sorts. So far, I think the scariest ones would be.. those whose heads fly around at night. The one with the intestines hanging out.. what do they call it again.. my goodness.. lupa lah! Anyways, yeah those are pretty scary.. (from the stories I hear).. :)

• Malaysia
7 Jul 07
That one is called "Penaggal". You can easily found it in between Kelantan and Terengganu highway (I'm not sure what they called that highway). If you're using that highway, sometimes you can seem glowing dots not far from you and they're penanggal. Do not stare at them or you might end up being followed. Old people once said do not lean your rolled carpet (or tikar) againts the wall. Penanggal loves to be inside it.

• Malaysia
7 Jul 07
okayyyy.. you really managed to freak me out~ Well, I'm glad i don't go anywhere near the Terengganu-KElantan highway.. tapiii.. the highway to KLIA will make me paranoid from now on! And i'll remember your advice on the carpets and tikar. Just out of curiosity though, have you ever seen any in real life??