go to travel alone

China
July 9, 2007 3:50am CST
In this summer vocation,I will go to travel alone.This time I will go to a big city but a nature place,so I want to walk alone on the crowd street and feel breath of the city.To be like a bird wondering in the vast sky. Have you experienced to travel alone?What kind of feel is it?What do you think about it?Share your opinion with me please!Thank you!Maybe you can give me some suggestion.:)
3 responses

• United Kingdom
9 Jul 07
I really love to travel, most of all alone. When I was 18 I went round Europe on my own by train. I had a wonderful time and met many nice people in the youth hostels I stayed in. When I was 20 I went around the world and got a working holiday visa for Australia. I had a safe and very enjoyable time. I have been to Guatemala one my own. I put my money in 5 different places to be on the safe side. Sadly it is not always safe to be alone of on out of the way beach as I found out in the Maldives. But generally it has been very good to travel alone being able to choose where I want to stay, go and eat. I can keep to my budget as well.

• United Kingdom
10 Jul 07
When I was 18 and my mum was worried about me going round Europe on my own. She got more confidence when I came home with wonderful photos to share with her. Certainly the end of my trip around the world was scary for her. I got very sick with a high fever in Malaysia. When I was better from this I fell down an open drain and came home on crutches. Those have been the bad times but are very memorable. My mum delights in my happy experiences, like sand boarding in New Zealand and spotting a black dot in the sea. It was a friendly little penguin. She loves to see photos taken under the sea in stunning coral reefs. These are places we don't have in the UK, our sea is cold and murky.

• Malaysia
4 Aug 07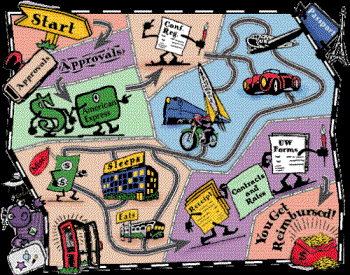 wow you're going to travel alone! where will you be going? i have never travelled alone before, unless it's on a business trip. my parents, especially my mom, would never let me travel alone:( besides, i think i would be afraid to travel alone because i've never done it before..i really admire you! i love to travel, just that i don't have any budget, time and also people to accompany me.. .

• China
10 Jul 07
Hi,miaolin. That's great! How pleased and meaningful your summer vocation will be! Till now, I haven't experienced to travel alone but I think it'll be terrific. I think a map of that city is in need and it can direct you to wherever you wanna be there. By the way, your medicine box should be taken with you to avoid some emergencies. Just my own advice. Wish you a great trip! Have a nice day! :)