Freedom

United States
July 9, 2007 9:45am CST
The USA is supposed to be the land of the free.Yes,there are always rules,but after 9/11 President Bush said that those events would not change anything.Not! To do simple things like get a replacement drivers liscense,open a bank account,get on an airplane,go into the court house we have to jump thru more hoops,so to speak.When we went to the court house,not even to the court room and my daughter could not take her bottle of water in.I went to court one time and forgot my camera was in my purse that I had already used some of the film in,taking picyures of my children and instead of them just keeping the camera at the desk.The police opened it,removed the film,exposed my pictures and then kept the camera at the desk after handing me the exposed film!My mother's friend is a white american,no crimonal record and she was taking an airplane and was taken into the bathroom and strip searched and the woman in front of her was Indian(from India)and was wearing all those clothes that they wear and a scarf on her face and they let her on thru the gate with not a question. We also have HOA at most place's we live that have alot of strange rules.Some places worse then other's I have found.You spend your hard earned money on a home,that is very high priced anyway and have to ask someone else what color you can paint it.Rules about putting your clothes out to dry,where you can park,where your guest can park,when you can put your trash out.They also moderate in the home that YOU own how many people you can have in it,if anyone has a crimonal record they cannot live there. We are white americans and part native american.When my son goes up to the 7-11 store a new police officer to the district sometimes stop him and want to see his driver's liscense.When he first moved to the neighborhood he had not changed his address yet and they questioned him about why he was in that neighborhood.The one's that don't know him and stop him to verify he belongs there,while illegal alien's (that my son know's they are)walk right by and never get stopped. Where is our freedom?Does anyone else run across freedom issues?
10 responses

• Lancaster, New Hampshire
9 Jul 07
I can honestly say that I have not really noticed any difference. Other than at the airport and crossing back in to the US when I visit canada. We still do the same things to get drivers licences, enter court houses, get birth certificates, etc. It depends a lot on the individual cities and states I guess. I live in New Hampshire and we have always been about minimal regulation and government intrusion in to private lives. I'm glad to see it didn't really change us that much.

• United States
9 Jul 07
I live in Virginia.I lost my drivers liscense and was told at DMV,that I needed my birth certificate and a photo ID to get a replacement.I was told it was because of 9/11.My adult son had got his liscense suspended and when he went to get a walkers ID,he needed his birth certificate,his school records and medical records to get it,they said because of 9/11.When my grandaughter was born I called my credit union to check about opening an account for her and was told to come on in.When I got there I was told I had to wait till she had a socail security card,he had forgot the rules had changed because of 9/11.I moved and went to go get an new account and I had to have my drivers liscense,lease,utility bills from new address and proof of previous address.My daughter could not bring water into the court house.Now,even If I just have to got to the court house to do research I take my ID and keys and leave my purse at home.

• United States
9 Jul 07
I was thinking to that it was a big possibility that they are just using 9/11 as an excuse.I can't afford to move across the streat more or less to another state.I was going to move 50 miles away from here,to a less costly town and I checked movers and I don't have alot of furniture and it was going to cost $2000!

• United States
9 Jul 07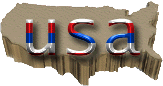 Being born and brought up in the US I couldn't agree with you more. I has become ridiculous. Sometimes I feel like we are now the communist country because we are limited in so many freedoms that we used to enjoy. White Americans also seem to be in the minority now and English not the main language spoken here. I don't know if it has to do with the president or if it's just the way our world has to be from now on because of the acts of other countries. I only know that I hate the thought of what it will be like when my grandchildren are adults.

• United States
9 Jul 07
I have been denied job's before because I did not speek spanish.But I go to places all the time and the cashier or clerk does not speak english!One time I called a government agency and got a recording...."To hear this in spanish press 1 or hold the line,for english,press 2." English was second! That make's me mad.Iam far from pregidous,but there are too many advantages for people from other countries.Like this new bill that they are trying to pass.Illegal aliens,criminals get a break!Yes,crimonal's,note:illegal.Look at all the foreign born that came here and jumped thru hoops legally.They are even mad! There are two Tae Kwon Do teacher's from Korea that are having their green cards taken away.How is that fair? They came here legally,they work very hard and speak English.Yes,what is it going to be like here for my grandaughter who is almost 8 months old.When her father 23 and my other kids 27 and 10 are already having a hard time.

• United States
11 Jul 07
Our rights are being stripped from us. I sometimes think our govt. is using Sept 11 as a way to get away with whatever they want to do. The local police can now do almost anything and get away with it. Big brother is getting bigger and bigger. My grown son was in my side yard, the police came by and said they wanted to talk to him. He said he didn't want to talk to them, he was on my property. He came in the house and locked the door. I went out on the front porch to see what they wanted, the next thing I knew the cops kicked in my back door. They got pissed cause my son didn't stop and talk with them. They said they were allowed to do that, they had been looking for someone, (not my son). They said my son matched the description of the person, (he didn't match the description). I checked into it, they are allowed to do things like that nowadays. They can do whatever they want. The police will lie for each other, they did that night. Things that you wrote about are happening all over the country, its our new way of life.

• United States
10 Jul 07
Thank you for noticing the way things are going.

• United States
9 Jul 07
As we all know, our President is using this war for his own good. I cannot say that I agree with the way this country is being run right now. I actually tried moving to Hungary because I was so angry about it... unfortunately when I got there they wanted nothing to do with Americans. It seems as if we as american citizens are being penalized. I have been harrassed by the cops for walking in my own neighborhood, yet when I called the police for a real emergency they did not even show up. If we are fighting this so called war on terror which stemed from 9/11, the acts that Osama Bin Laden has taken responsibility for, then why did we obtain Sadam Hussein in our custody and not Osama?

• United States
9 Jul 07
They need to find Osma too.But Sadam is a head of another terroist group too.And look at all the people he has ordered killed already.While we are busy looking for Osama,he could sneek into the US and pull an attack behind our backs.

• United States
9 Jul 07
Well I know the security at the airports is really a mess. My sister has a pain pump filled with fetenal implanted in the side of her abdiman, she must carry a card with her, so when she goes through the scanner it goes off she shows the card, they take her aside and search her thourouly.Make her life her top all up. They start pushing & probing on the pump until she almost passes out.You see when you push on this pump it will send a lethel dose of the fetenal through the blood stream it could kill her. She tells them to to just take her aside and strip search her..It really takes her along time.She said she refuse's to fly again.

• United States
9 Jul 07
It could kill her and they do it anyway?!!!! I'd sue someone! That's horrible,she should not have to go thru that. My prayers are with her.

• United States
9 Jul 07
Since I'm not working and we don't have health insurance, we went in to apply for medicaid for our children. My children are 8, 4, and 2. We actually had to get them a state issued I.D. in order to get them signed up for medicaid. My daughter is 2 for crying out loud. They were only $7 a piece, but that's $21 total. That's almost a tank of gas, that's a meal to feed my family, that's 7 gallons of milk. It was quite upsetting that we had to do this. In Colorado they make you do it though. We went on vacation about a month ago. It was very disconcerting to go through the check points at the airport. Well, to be in the airport at all. It seems like everyone's on hyper alert. Checking everyone, staring at everyone. Bullying you through the security checks. Thankfully, we hardly ever fly.

• United States
10 Jul 07
I haven't run across anything like this- But I know it happens- It is sad- but at the same time - After 9/11 The government is taking it alot more serious-- that we are not safe- Bad can come at any time- I don't understand why they would strip search your moms friend- that sounds way out there to me- I would have certainly turned them in- I can see going through suitcases and purse- Becasue they do choose to do that every so often- but that is way too far- It is certainly a different world now than when I was a child- I just got back from Canada- and had no problems crossing the boarder into Canada or back into the US-

• India
10 Jul 07
There are two distinctly different kinds of academic freedom, which should have distinct names: Individual academic freedom protects an individual professor. Institutional academic freedom protects universities from interference by government, a right that applies to the community of scholars, not to individual faculty.