Does anyone help you to think?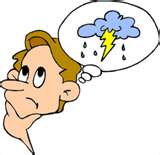 Philippines
July 9, 2007 12:43pm CST
I feel very lucky and proud to tell you that my two daughters hep me to find and think discussion here in mylot. They already knew me, since I've been doing this for the past four months there are used to see me infront of my computer everyday to do mylotting. And sometimes they are looking and reading some discussion and share some ideas for me to post for a topic. Like my discussion about "how long is your hair?" that was the Idea of my youngest daughter who is 9yrs old, because she wants to share her hair too hehehe.... How about you friends, does anyone help you to think, and share some interesting topic to post?
5 responses

• United States
11 Jul 07
I'm jealous - I don't have anyone to help me. I'm guessing your daughters are really excited about helping mom :)

• Philippines
11 Jul 07
yeah they are specially my youngest, everytime she came from school she was sharing me some topics if its okay she just told me "mama pls transfer it in english"... Thanks friend, have a nice day....

• United States
11 Jul 07
I think it must be a stage kids go through about that time. My two oldest at that age I was into crafts alot and they loved helping me or coming up with new ideas. My daughter I was reading alot and she would come home and tell me I needed to read this book or that one. With the youngest it was computers, the internet, and even helped with some of the graphics for my web site. All of them got to an age though where they had no interest at all in what Mom was doing.

• Philippines
17 Jul 07
hehehe, it seems kids now have their own world.. thanks

• Philippines
10 Jul 07
well how nice to have great kids like yours..to think other kids will not understand you for you doings and they might not be interested at all..very smart kids.. well for me i have no one to think of what i can discuss in here that is why i seldom post new discussion..merely, i could post when something happened to me in a day..or when i came up with a good idea..

• Philippines
10 Jul 07
Befor I never told them about this but they always saw me doing some typing, I'm not really give them a hint about it coz I don't like them to be confused in their studies but somehow maybe they are reading some topic and maybe also in there mind comes out a topic too. Thanks, for sharing, have a nice day...

• Canada
9 Jul 07
Hi Lyn, You are lucky to have someone who can help you come up with ideas. It is nice that your daughters will help you with this. My daughters are great kids, but they do not help me come up with ideas. They don't evven know I come on MyLot. :) cheers,

• Philippines
10 Jul 07
Maybe you should try to tell them , it is really great to be with them sharing some interest.. Thanks friend, have a nice day..

• India
9 Jul 07
well u hav a gud way of posting discussion in here...well if u ask me wat makes me think post discussion in here is de the stuff i discuss wid my frinds wid whome i hang out...if i dont get proper feedback or responce frm them i'd rather post in here n' look for a new solution of dat....

• Philippines
9 Jul 07
thanks for the compliment, yeah your right friends can help too... have a nice day....

• Philippines
11 Jul 07
I am not that lucky to have someone help me find topics to post on my discussion, I post only what I have experienced. Some came from the books I read, the news, my interests and what comes out of my mind!;) I am more into responding than starting my own discussion, because that's where I believe I can share most of my views and thoughts on every post that I have come acrossed with..

• Philippines
17 Jul 07
Yeah your right I agree with you, sometimes I just wan to response more and suddenly new things come up into my mind.. thanks have a nice day...