American Gold Finch: Repost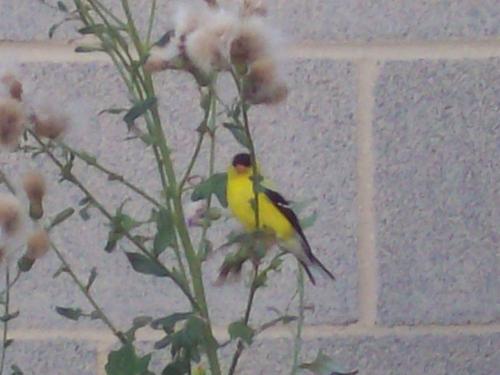 United States
July 9, 2007 8:54pm CST
I got so excited about sharing my picture, that I forgot to upload it! AH! here it is!
2 responses

• United States
10 Jul 07
That sounds like something I would do..It is a very pretty bird..We have blue jays, cardinals, and some other little birdies flying around..thank you for sharing..

• United States
10 Jul 07
I see a lot of cardinals and used to see blue jays, but haven't seen a jay in a long time. That really stinks, because they are one of my favorite birds! We also see a lot of wrens, starlings and crows. Robins come from time to time, and we even get sea gulls in the super market parking lots in the summer! The gulls, I think drift in from Maryland on the wind.

• United States
10 Jul 07
What a cute bird. Where did you capture the picutre? City and state?