The Simpsons movie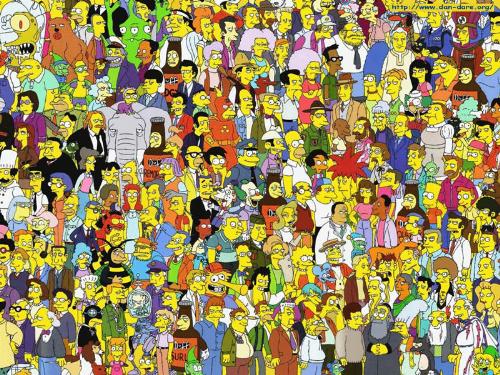 United States
July 11, 2007 12:41pm CST
Hey I heard that The Simpsons Movie is coming out soon. I'm going to watch it for sure. It looks really funny. I don't remember the date that it is coming out on, but I can tell when it is going to come out (because of commercials). When it comes out are you going to watch it?
10 responses

• United States
11 Jul 07
It should be coming July 27th to the theaters. If I can get a chance, I would probably go see it. It does look promising and I'm glad they're keeping it animated personally. It's the only way I think it will do it justice. I sure hope it will be good but it does look rather promising to say the least. Hopefully it can live up to the hype.

• United States
11 Jul 07
The movie will be shown on the 27th of July. There has been a lot of buzz about this movie. They even picked Springfield, Vermont to host the premiere on July 21st. It beat 13 other Springfields in the country. You can watch the trailer here: http://www.flixya.com/video/86450/The_Simpsons_Movie_Trailer

• United States
6 Jan 08
Watched it, fairly good. Full review by me can be found at following link, let me know what you think or thought http://www.associatedcontent.com/article/522771/the_simpsons_movie_movie_review.html

• United States
24 Jul 07
i will deffintley be watching the simpsons movie this week and I cant wait for it to come out on friday if it comes out on midnight ill be there to watch it I have been waiting for that movie for a few years now and while I have my doubts that it will suck because of the tv show im still going to see it and hopefully it will be a great movie.





• United States
11 Jul 07
I definitely can't wait for it either. I was watching Transformers in the theater last week when the trailer came on, and it got a ton of laughs in the theater, just making the anticipation grow even more. It was especially funny because it was the first time I had personally seen the "spiderpig" part of the trailer, I busted out laughing right there on the spot. I will definitely be there to watch it opening weekend.