Run for your life!

Malaysia
3 responses

• India
12 Jul 07
I feel going for long brisk walks is simple but effective exercise. Then one can jog, do workouts on the steps, cardio, aerobics and also try yoga. Some yoga asanas with correct posture and breathing pattern is also very helpful. Then doing kick boxing and playing sports like tennis also can burn lot of calories.

• Malaysia
12 Jul 07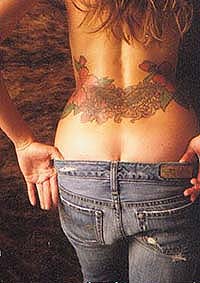 I love walking too,I'm usually the first to sign up for a walkathon;)I don't really enjoy aerobics but would love to try Yoga.Kickboxing-tried that but didn't quiet enjoy it and tennis-would love to try it!Thanks banta!


• Malaysia
12 Jul 07
It's been ages since I last bowled but I really enjoy bowling too.And gym-ing is something I do often but not since last week.Been sick in bed.Sigh.When I'm on the elyptic for an hour,I burn about 250 calories.and one hour on the treadmill at 7.0km/h burns 400 calories.thanks naka!