What illness are you most afraid of getting?

United States
July 12, 2007 10:04am CST
Do you think about illness? Are you scared of getting one illness or another, maybe it runs in your family, or you are already living a unhealthy lifestyle and are afraid of contracting long term illness. Which one scares you the most? What do you do to try to avoid said illness?
5 responses

• Malaysia
12 Jul 07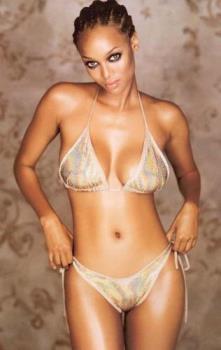 I think about illnesses all the time.I'm scared of getting cancer.I was obese before and I have lived an unhealthy lifestyle but I've been exercising for 2 years now and I hope my cholesterol's lower now.I stay off icecream and chocolates and I make sure I exercise at least 3 days a week.I've been sick for 4 days now.The weather hasn't been fair to me.I'm afraid of gaining weight too.

• United States
12 Jul 07
Oatmeal or bran cereal is one of the best ways to lower your cholesterol naturally. It is good to be exercising, but obsessing about it can make you unhealthy as well. Stay healthy and be happy

• India
13 Jul 07
ohh god i don't like any of them.not a single one. not even a minor cold or fever.they all scare me a lot.i just hate eating medicines.so i wish to stay healthy.so that i won't have to go on medicines or that devil needle piercing my skin. my family doesn't have any herditary disease.so i am lucky in that way.i always try to prevent them.but fail sometimes and you know what after that.and my parents are doctors,so they always see to it that i am healthy and safe.so i don't need to think about it anyway or get concerned regarding illness. but yeah,once in my childhood i was attacked by severe typhoid which lasted for 2 months.and after that i am really very afraid of any kind of illness. and i wish nobody gets those irritating and pinful stuffs either and stay a healthy life.i know my parents job would be at jeopardy.but still i wish so.

• United States
14 Jul 07
Just curious, what country are you from? I didnt think anyone caught typhoid fever anymore. You are very lucky to have doctors for parents, and to have such a clean gene pool. Stay healthy and be happy

• India
14 Jul 07
i am from india and i had typhoid long back when i was just 9 or 10 years old.


• United States
12 Jul 07
Yes cancer is a terrible illness. It is expensive and emotionally draining for both you and your loved ones. I hope you never have to deal with this awful illness. Be healthy

• Malaysia
12 Jul 07
Same here. It really is a disease that will eat you up not only physically but emotionally and mentally too. It could also impact your family in a really hard way. It really is scary especially since it can strike anytime or anyone.. :(

• United States
12 Jul 07
I am very much afraid of getting Alzheimer's disease. I saw my grandmother, who was a very bright LPN nurse, slowly wither away and eventually die of this horrible disease. It terrifies me to no end. It is horrible for the victim and for everyone around him, beyond all words.

• United States
12 Jul 07
I would have to say of all the chronic illnesses Alzheimers is probably the hardest to deal with. They still have their health just not their minds. They can live a very long time, but have no memory of their past or their loved ones, or even remember how to dress or feed themselves, it is truly heart breaking. One thing I read that helps is to make sure you learn something new every day, keep your mind fresh and educated.

• Indonesia
13 Jul 07
for me the most i'm afraid from illness is HIV/aids, because until now hiv cure is not found yet, so for me this illness is worst and i'm trying not to infected with this illness..