What is this?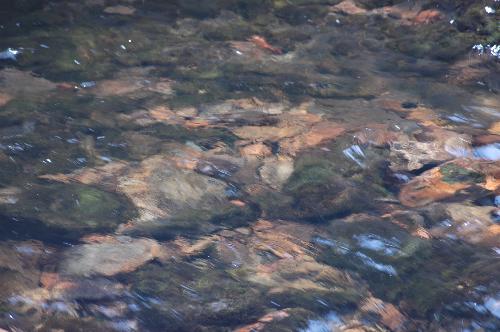 Sweden
8 responses




• United States
26 Aug 07
This is one of those discussions you have to respond to before reading the other responses. My first guess as to what it is, is that it is the bark on a tree trunk. Perhaps one that has a little moss or something on it. So am I close?

• United States
13 Jul 07
Hello Matte5, Hmmm, this seems to me to be shallow water flowing over rocks, some of which seem to be beautifully moss covered. However, slightly left of bottom center there does appear to be a fish. If I'm seeing this correctly, the fish appears to be very large, considering the apparent depth of the water. Although the water might be much deeper, especially given it's clarity. If it is a fish, then 'ouch', swimming over those rocks much hurt!

• United States
8 Aug 07
Hello Matte5, Thank you for the Best Answer designation. I do appreciate it. And, I'm sorry I didn't respond earlier. Time just seems to have gotten away from me. I've been such a busy beaver. Hope all is well in Matte's World. Thanks again!

• Philippines
26 Aug 07
too small but It looks like a river.

• Abernathy, Texas
26 Aug 07
rocks underneath a stream?

• United States
26 Aug 07
It is a creek bed with water running over the rocks. I have not read the other responses so I will read them after I post this.