are you a single parent?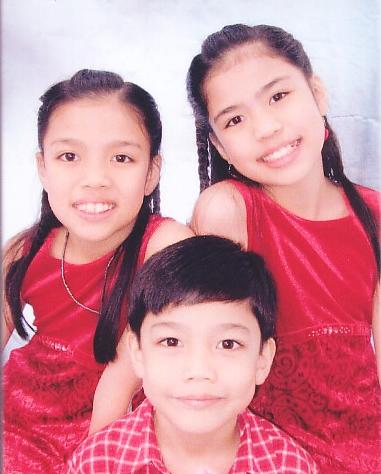 Philippines
July 13, 2007 12:47pm CST
If you are, how are you surviving this situation? It is doubly hard to care for your children and your home single handedly..I've been at it for almost 6 years already and it is like a roller coaster ride. Sometimes, I feel like I can't go on living like this anymore. And then, I see my kids and I get this feeling that I am wonderfully blessed.
4 responses


• Philippines
16 Jul 07
Why i particularly have this discussion my friend is because i am actually a single parent. Though I get a little help from my estranged husband at times, I shoulder the lot in raising my kids. I just wish that in the future, you won't find yourself or your wife, in a similar situation. God bless you, my friend! =) Thanks for responding!

• India
13 Jul 07
yeah.i can understand but mayb if u can jus make him/her feel how ur world is centered arnd heim/her ..am sure dey become real close to ya and at the end of the day wat u have is jus not a child but a friend,philosopher and guide.!!cheers.!!

• Philippines
16 Jul 07
Yes dear, you're so right in saying all that. That is exactly what I'm aspiring to achieve..My kids have actually been my strongest supporter and lifeline..Thank you so much for responding. =) Take care & God bless!

• United States
13 Jul 07
I'm not a single parent but I was raised by a single mother. I never felt like I was missing out, I remember growing up I felt sorry for my friends who had dads that lived with them because whenever they wanted to do something they needed they always had to go ask their dad too and all I ever needed was one yes from my mom. She did the best she could and I've always appreciated that, we're closer now then we would've been if my father would've been involved. I understand it can be tough but know that one day your children will understand it all and hold you in great regard.

• Philippines
16 Jul 07
Thank you so much dear for the encouragement.=) Sometimes I do worry about how my kids are coping with our situation. But then again, I've seen and met so many amazing persons who came from a family setting such as ours. With all these coming from you, it really means a lot! I'm touched..! God bless!

• Northern Mariana Islands
16 Jul 07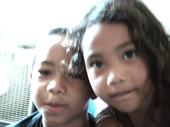 Yes, I am a single parent. I have three beautiful children two girls and one boy. My oldest is my son and he has a disability. I have been a single parent on and off for nine years now, but to be honest, I consider myself to be a single parent since the beginning. I have always been the only one when it came to the kids. My ex left me right after my youngest was born and although I felt like my life was ending, I realized quickly that it was just beginning. Like you said it is like a roller coaster ride, that never seems to come to an end. It is the faith I place in the lord and the wonderful smile on my kids face that gives me the will to make it another day. I have been here on Mylot for three months now and it has helped "me" tromedously! Mylot has given me an opportunity to share my experiences and voice my frustrations especially when it comes down to me doubting my capabilities as a single mother. Although I continue to struggle day to day to make our lives much better, the moments that I have experienced with my children, I would never trade for anything, anybody or any amount of money in this life time. Hang in there and know that you are not alone, we members here at Mylot would love to help you in any way possible, even if it is only to console you through your discussions. Have a good night:)