Can someone really heal a person sitting far away through Reiki?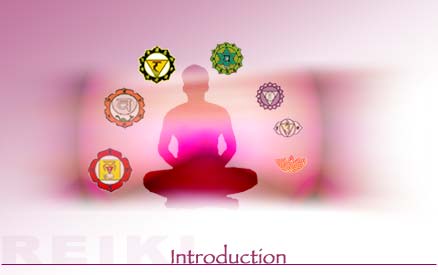 India
6 responses

• Ahmedabad, India
13 Nov 07
I am a Reiki Master and since last decade I am in this field of healing and Reiki and crystal healing therapy too! I know and experienced and learn about Pranic Healing, Sylva method, Acu pressure, Aroma, Oil, Massage and hydro therapies including magnetic and urine therapy too! I have experienced the great healing capacity in Yoga and its different kind of processes! I have found that all natural kind of healing system and therapies have more significance and long lasting effects but the person must keep tuning with body, mind, emotions and daily life style then such healing and therapies have life long positive effects! If any one can integrate these system and work out synchronized system then it would have more challenging results and would do more real treatment. The Reiki System has a significance of distance healing and I have got some fantastic healing done from my home to the person who is in USA, UK, Romania, and Australia or in Dubai! It works wonderfully and heals mental and emotional imbalances also. It means that it has the inherent capacity to remove root causes of the disease! Any one can try it out… But beware trying out will become permanent channeling with this beautiful and wonderful energy!

• India
17 Nov 07
That's great.. can you suggest me how can I learn this wonderful technique of healing?


• India
6 Oct 07
There are different 'levels' in reiki. Someone who has done the first level of reiki can heal only anyone sitting near him. Those who have done the second level can heal anyone, anywhere in the world, even if they have never seen or met that person. Someone who has done the third degree can heal others just by thought. I know this for sure, because I have healed such people, and they have been cured even though they were off medication - and they were suffering from serious problems. You can read more about reiki at http://healthmantra.com/reiki

• India
17 Nov 07
Thanx for your response.. can you tell me if there's someway I can also learn Reiki on my own?

• Israel
5 Mar 08
Thank you very much for the information on your website. What is the normal charge for an attunement and for a healing. There is someone here in Israel, but the price seems way too high!

•
12 Sep 07
Yes you can heal through absent distance healing.Its a great tool if you can't be with the person.Energy that heals does't need to be in physical contact it isn't limited like us by a physical body,it can be sent anywhere

• Ahmedabad, India
1 Aug 07
Yes, Reiki can heal far away! Right now I am healing few persons daily to whom i have never met, never seen and yet they are getting healing energy and feeling some thing positive regarding their ailment/ disease! If you want to experience it then you have to ask for and have to go to meet right person, right Reiki Master who is teaching Reiki!

• India
26 Jul 07
Yes I have learned Reiki and I do believe reiki can heal you and your body. Its an amazing experience to go through and though now I rarely practice but Reiki has seen me through some really tough times. But if you want to learn Reiki stay away from Gurus who charge unusually high fees for limited sessions. If you have to then learn it properly and do take advice of others who are learning as there are unfortunmately many con practitioners out there too.

• United States
15 Jul 07
In this world anything is possible and with all the negativity I would hope it could become more common. There are alot of things that different cultures belief and somehow they are based on some fact. Just need to try and find out for ourselves. I hope someone here has experienced this and that would be good enough for me. I have not studied Reiki however used for good then I would promotoe it and encourage it.