Do you believe that we will go to heaven after death?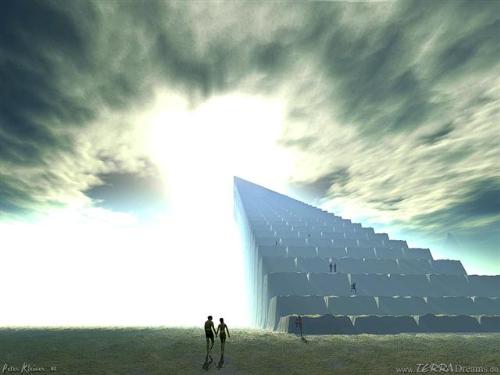 Philippines
July 17, 2007 4:10pm CST
Do you believe that we will go to heaven after death? If so how can you prove it? Is it written on the bible? What chapter of the bible? What is our job there?
3 responses

• Sweden
17 Jul 07
If I recall the bible correctly, no one is going to heaven or hell before Judgment Day. Unfortunately I can't remember the exact verse.

• Philippines
21 Jul 07
There are selected people who can go to heaven and be with Jesus. It is in Revelation, it stated there only 144000 selected people together with the apostles.

• Philippines
20 Jul 08
The rest? they will stay in the earth forever because the garden of eden which was vanished because of the sin did by our first parents will be return.

• Malaysia
25 Jul 07
Not everybody will end up in heaven. However it is true that good people will end up in heaven. Bad people goes to hell. I don't know if it is written in the bible, but it is clearly written in the Quran. You can find them yourself. People in heaven doesn't have to do any jobs. They just enjoy life with so many luxuries we could not even imagine. But people in hell live in suffer.

• Philippines
20 Jul 08
I think the bible says that, all the angels and other creatures in heaven are doing their jobs, some blows the trumpet, some sings and some observe poeple in the earth. . .they are not have luxuries there, they have their different task to do.


• Philippines
18 Jul 07
In my opinion based on the bible, it is not just the faith or hope that makes his / her asurance to be safe in the day of judgement. The bible gives us the specific task that we must do while we are on earth. As a disciple of Jesus, we must follow his footstep that can read on John 11:14. . .remember, our faith is useless if we do not do the task the bible give.