What do you think about UFO/Aliens???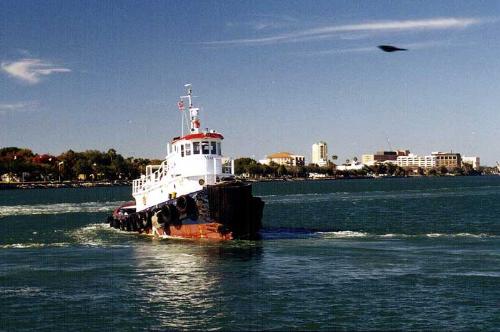 India
July 17, 2007 4:41pm CST
Does htey exist..Is there any proof???
8 responses

•
17 Jul 07
There may well be life on other planets and ufo's may well exist. The problem is that there is no concrete proof that they do exist. The photo you attahed well well be a real ufo visiting earth and many people believe this. There is also the real possibility that the photo is a simple fake that could of been produced in minutes. Do i believe in aliens and ufo's - No.

• United States
19 Jul 07
I suppose there are many UFOs since many things are unidentified. That doesn't mean they are operated by aliens. We just weren't able to determine at the time what it was - airplane, meteor, etc. I don't really believe there are aliens from other planets or galaxies flying around out there. I guess it is one of those situation where I'll believe it when I see it.

• India
19 Jul 07
There are many mysteries in this World that are unanswered, so may be life on other planets but we will not have any proof unless they visit us, till then it just speculation.


• United States
18 Jul 07
I don't know if they really exist or not. I mean who are we to say that there isn't other intelligent life forms on other planets. We don't know! I did have a very strange occurrence a couple of weeks ago. I was lying in bed watching television when I heard something outside. You know how UFOs sound on movies/TV shows? That's what it sounded like. Well I didn't think anymore of it. So a little later, I go to sleep. I wake up out of a sound sleep (don't know what woke me up) and I looked over on my husband's side of the bed and saw something that looked like the way an alien looks on movies/TV shows. I hurried up and turned on my TV and looked again. I didn't see anything. I know that it probably was just my imagination playing tricks on me. Something in my subconscious or whatever. Since I thought I heard a UFO sound outside, I think that's why I thought I saw an alien. Make sense? I don't know. It was very strange though and scared me.

• Malaysia
18 Jul 07
Hello Coolgeth, I don't really know whether they are really exist in this world or not. Sometimes, after reading the news about alien/UFO matters, I just want to believe them 100%. But, well as it said... no scientific proof to support the existence of the creatures.

• United States
17 Jul 07
I believe there is something out there. As far as proof, don't have any myself..We can't think that we are the only life form in this universe, and to think so would be very hypocritical, and arrogant..Life will find a way.