I like the song" take me to your heart"

China
July 17, 2007 8:01pm CST
the song " take me to your heart" is a very beautiful song,the lyric is good, the melody is from a chinese song,this chinese song belong to chinese famous singer,whatever,I like this song very much!
9 responses

• Philippines
18 Jul 07
oh, i haven't heard that, can you give me some link for me to hear it. My ask, are you a chinese?

• China
20 Jul 07
ok, good song, and yes, I'm Chinese....but I don't know how to give you link here, but, you can search the name of this song form internet, and get it easily:)worth to hear...

• Philippines
20 Jul 07
Hi, i just want to learn how to speak Chinese, can you teach me ...Please!!!!

• China
23 Jul 07
you are interested in Chinese? good, I can help you to learn speak Chines, do you want to learn it for your job? Or just interested ?


• China
18 Jul 07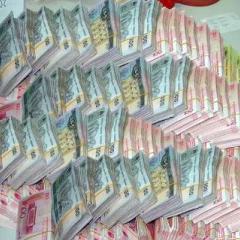 Yes,its a quite impressive song for me as well and I heard the chinese version called 'kissing goodbye' at first.I can still remember the scenes of MTV which is a classic one at the begining of 1990.It was so popular at that time and almost everyone knew this song.I learned MLTR by it also.They have tons of fans here in China and their concert was a huge success.By the way,I thought it is a good way to learn english by listening their songs cause their pronunciation is very clear and standard.

• China
18 Jul 07
Sorry,I made a big mistake here by uploading this picture.It has nothing to do with this topic and its ridiculous:-(

• Philippines
23 Jul 07
yeah! i like it too.. i have the album ug chinese and english.. its really good in the ear to hear..:)

• Philippines
18 Jul 07
i love this song too. it actually reminds me of someone. someone who was never mine.

• Philippines
18 Jul 07
Yhe! i agree to that friend... Welcome aboard!

• United States
18 Jul 07
yes you r right ,i have also listen this song and go fond of it,infact i have gift the cd of this song to my friend.