A Good Vaccum Cleaner!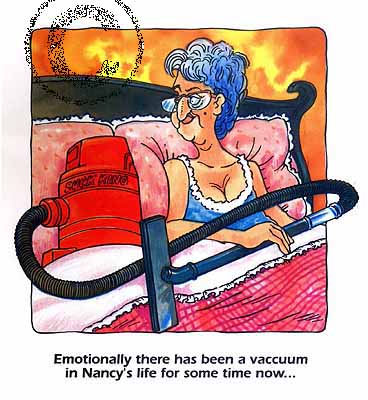 United States
July 17, 2007 11:56pm CST
I am in search of a good vaccum cleaner. I have tried dozens of brands. truthfully i am looking for something small that can pick up alot of cat hair and dust. I dont have that big of space to store it. Nor do i care to spend hundreds on one if i am not going to get great results. Does anyone have a good suggestion for a good vaccum cleaner? Does any one want to make some cash$$ Well if you have any good suggestion on brands and types i would love to read about them. Tell me what kind of floors or rugs you have and how many rooms hehe. also if you have any pets that you use it for would be nice to. I cant wait to hear the durability of it. Also the price if you know it or guesstimate would be nice too.
3 responses

• United States
18 Jul 07
I have a dirt devil and it's pretty good. My boyfriend has a Dyson, the yellow one which is the light model, and he loves it. His house is about 4,500 sq feet and it works great not only on their rugs but on the bare floors too. That's the kind that I want. Plus it has air filters and allergen reducer. My vacum does too but I like his better!

• United States
18 Jul 07
Do you have to keep buying vaccum cleaner bags fr it? I kinda hate that keeping track of replentishing it. Awww the cat hair that flys around here. Not to mention the kitty litter. Its hetic and really need something bad. I go through a vaccum cleaner a year and most of the time it sucks right off the bat.

• United States
18 Jul 07
I totally know what you mean, I've got a cat too. It's a bagless vacum, well both mine and my bf's are and he's got 2 cats and 4 kittens. I hate keeping up with stuff too, I'll forget all the time so when I bought my vacum a few months ago I made sure to get a bagless. Mine works great for the cat hair, I use the arm & hamer pet hair releaser powder 15 minutes before I vacum and it works great. Oh and the vacum I've got is the Dirt Devil envision 12 amp.

• United States
18 Jul 07
how much did that cost you, if you dont mind me asking?

• United States
19 Jul 07
I need one, feel free to do a collection for me. My bedroom rug is in real bad shape dude!

• United States
19 Jul 07
Oh and I forgot to mention, I might sound like an older person, but "they sure don't make em like they used to"!