Will you sacrifice 1 kid to save 12 other kids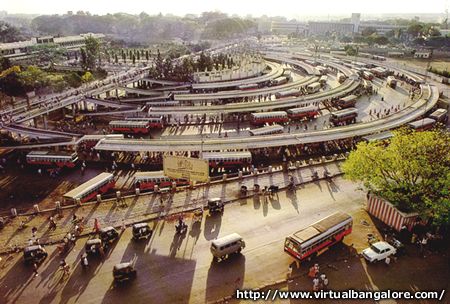 India
July 18, 2007 4:33am CST
Ok people here is a hypothetical situation lets say you are walking near railway tracks and you see a dozen kids playing on a used and functional track and there is one kid alone playing on a unused track suddenly you see a train hurtling down on the used track where the 12 kids are playing. What will you do? will you save the 12 kids by diverting the train to the track where there is the lone kid OR you can post your opinions
4 responses

• Greece
18 Jul 07
It almost midnight,very hot day,I'm so tired............so I refuse to think an answer at so hard question lol: Anyway because it is you I'll try do my best..... You never can be sure even for your self how you gonna react at any situation without time to think.The first action always surprise the people and us.Almost all the time are answer after we take our time to think will be very different from our reaction when the time for thinking is only few seconds=no thought at all. I know I didn't give exactly the answer you ask for but as I say.......I did my best.

• India
18 Jul 07
LOL aidonia thank you for replying that was really sweet and even though you said its late and the question tough you actually gave a great answer. The kids and the train is just a prop...and you did say our first reactions are different from what we would do if we think through - thats exactly the point. Most times in our life the moment we just go with what we think will be better for a majority of people despite everything yours is a good answer thank you :)



• India
18 Jul 07
but werent the 12 on the wrong track? what was the fault of that lone child who had enough brains to be playing on the right track?....just b'cos there are kids does it make their actions correct?...

• India
18 Jul 07
oops i meant to say 'just b'cos there are MORE kids....'


• India
18 Jul 07
LOL thank you Galena for your honest reply.....but when people come across situations in life where majority are wrong they will still go with it b'cos we seem to think saving the majority somehow helps....

• India
18 Jul 07
Hmmm..... I definitely will rush and throw all the 12 children out of the track, and will go to save the other kid also.. no matter whether i come out successful in saving the kid.. If i come out successful then i would have saved 12+1+1, that's 14 including myself. If not successful in saving the last child.. then only 12 would have survived, the last child would have turned out to be LOST CHILD.. FOR MY PARENTS TOO... (Hmmmm.... by starting this discussion u have uploaded an image of a railway track.....) BTW, why no mails from u? Happy posting... Nice time to you, Ano. (Not from Naadi Joshiyam i say, or by any means a sooth sayer i'm, but just a well wisher)

• India
18 Jul 07
LOL venkatesh you always make me smile...yes iam good....and thank you for the wishes thats great that you want to save eveyone including yourself :) but is not always that majority wins even if they are wrong?...that was the question?