hi shrimp lovers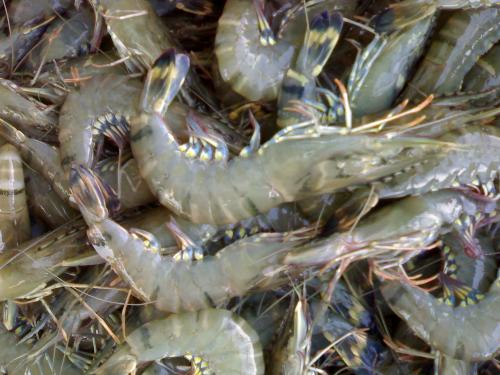 Philippines
3 responses

• India
18 Jul 07
You'll be able to satisfy both fish and shrimp lovers without feeling like a short-order cook. These recipes work with fresh or frozen selections. The Cumin-Dusted Catfish Sandwiches and Cumin-Dusted Shrimp Sandwiches are easy to prepare on a weeknight. You'll recognize the aromatic, nutty-flavored cumin from Southwestern dishes. Cook both on the same night by using half shrimp and half fish. You'll have two of each kind of sandwich with only a two-minute difference in the grilling times. Talk about a compromise. Cumin-Dusted Catfish Sandwiches Sweet Potato Fries Cumin-Dusted Shrimp Sandwiches

• Philippines
19 Jul 07
hmmm. sounds nices dihes but am not good in the kitchen. are u?

• China
18 Jul 07
Shrimp is my favorite. I love to eat shrimps very much. But I don't know how to raise them for I show no interest in raising them. By the way, welcome to mylot, shrimp_boi. I would like to have you as my friend here.

• Philippines
18 Jul 07
thanks buddy. its my pleasure to have u as my friend. i appreciate that u like shrimps. maybe i can give u other trivias about shrimps later. gtg for work for now. til then

• United States
18 Jul 07
I like dipping shrimp into coctail sauce. Also, when I went to hawai'i, they have AWESOME shrimp carts on the side of the road, where you can get shrimp in all sorts of flavors! (Hawai'i has many shrimp farms) I don't like shrimp in pasta, though, and don't like it when it is breaded.

• Philippines
19 Jul 07
thats a cool experience. same here. i also like it when it is breaded.