Look At My Gigantic Sun Flower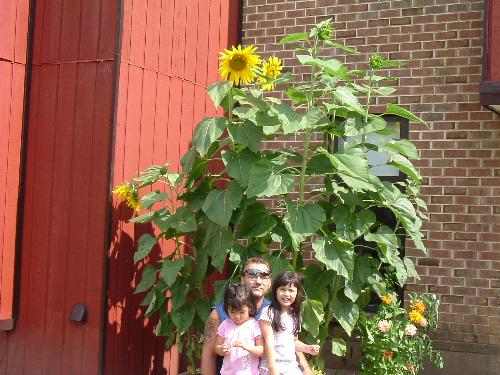 United States
5 responses


• Philippines
21 Jul 07
LOL. I didnt notice the people below at first. When I first noticed them I thought they were figurines. Haha. So that means that was really gigantic. Wow great experiment. What would be next after that? I hope you would try Miracle Grow with roses. Oh I love roses and it would be fun to see big ones.

• United States
20 Jul 07
Oh my goodness!! I have never seen a sunflower grow so big. That was some powerful Miracle Grow you guys added. You should send the picture to the company that makes Miracle Grow. I bet they would love to see it. How long did it take for the sunflower to grow that big? Do you have any plans on growing other flowers?

• United States
20 Jul 07
Are your husband and children standing up or sitting down. If they are standing up wow what a huge plant, even if they are sitting down it is still a huge plant. I rated your photo. I love Miracle grow.

• United States
20 Jul 07
Holy cow thats a big flower. I guess that miracle grow really works. I may have to get me some of that. I can't seem to grow anything.