What did you buy today?

July 20, 2007 10:30am CST
I bought a set of electronic bathroom scales. I love them because they say I'm 8 stone instead of 9! I'm waiting for my Mum to come home so I can make her stand on them and see if they are actually working properly. If they are I'm pretty happy! I also bought some birthday gifts for a friend of mine whose birthday party is on Monday.
6 responses

•
20 Jul 07
To be honest - nothing! I had the day off today, and the weather has been so bad with the storms and floods and everything, that you couldn't go out at all. So I stayed in, and did some housework. I wanted to spend more time on the Net, but the storms have been too bad to have the PC on much until now. Love the thing about the scales - LOL!

•
20 Jul 07
The weather is terrible. :S I don't think we are having it as bad up north though. Thanks for the reply! Hope it brightens up for you.

•
20 Jul 07
Well it's not quite so bad now, - but according the Sky News tonight, the M4 corridor just west of London was the worst hit area in the country today, and guess where I live! LOL! I'm just grateful I had the day off, because Slough was completely flooded and all the trains stopped, and I am usually at our office in Slough on a Friday!!! Hope you don't get hit badly later.

• Malaysia
20 Jul 07
Today I bought a tiara that I wanna use for my birthday tomorrow.. :P I don't really know what got into me to wanna wear a tiara, but then I though it'd be fun! :)

•
20 Jul 07
Wow thats awesome! I'm sure you will look like a princess. And happy slightly early birthday!

• United States
20 Jul 07
I love to shop and usually buy something everyday. Today I went to victoriassecret.com and got a new pair of PINK flip flops, lip gloss and little bear that I will give to my girls at Christmastime.

• Philippines
18 Aug 07
today i bought some fish,meat vegetable and fruit from market, for our 3 days stock.

• United States
21 Jul 07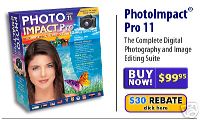 That's good for you. I went to buy some grocery stuffs earlier and bought a Photo Impact Pro Version 11 for myself. I am fond of photography although I'm really far from being a professional photographer. I just enjoy it a lot.