Mylot and closed discussions. Is it something new on myLot?

United States
10 responses

• Delhi, India
24 Jul 07
I have not faced any such problem, yesterday only..somone replied my 6 months old discussion...I could see my discussion and could post my comments.

• United States
25 Jul 07
I am still having problem....

• United States
22 Jul 07
I can see all responds to your discussions. Maybe mylot is having some problems or you are blocked. I would send short note to mylot admin.

• United States
22 Jul 07
thank you, I have to do it...


• United States
23 Jul 07
my discussions are still here but I can not reply for latest responds, all I see is tags....

• Canada
25 Jul 07
I noticed that you can comment on the responses so now you can see them. I couldn't log in yesterday and was trying for a few hours. when I finally logged in, it was late so I didn't post much

• United States
25 Jul 07
I can comment on this discussion, but not on other discussions....sucks... I can not see my own respond on other people discussions, but I can reply to it from my email... I think it is related to discussions started under "life"...

• Australia
23 Jul 07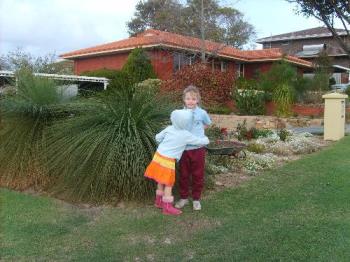 I haven't started a discussion on myLot for a long time, but I have been responding to a few, and I no9ticed about two days ago I tried, but couldn't access a discussion to respond to. The subject could have been a little controversal, but no reason was given, I just wasn't allowed in to reply. You'd think they would issue an alert for such a change.

• United States
23 Jul 07
this is what happen to me, maybe it has something to do with email...I tried to respond from my email...and now is blocked...

• Greece
22 Jul 07
I'm not so active lately and telling the truth is my first response for today...but I didn't see something like these.So I don't thing is something new at mylot,seems to be another glitch so if it will not fix it better you sent a message to mylot. PS:I hope you are fine....

• United States
22 Jul 07
You are right; it can be another glitch... I am fine, just very busy. I start new volunteer work for animals, my business is getting busy and I have no time for rest. I promise to see you more often soon...

• United States
22 Jul 07
Hello Pola, I agree with what all Totty said. Hahaha I had more problems though, it took 19 hours to get logged back in. Peace, Totty

• United States
22 Jul 07
it looks like UFO send you back, he,he....:)

• United States
22 Jul 07
I haven't seen anything like this- so I wonder- They are changing alot- Welcome back by the way- or are you just popping in for a few? I miss seeing e-mail alerts from you- they were always interesting-

• United States
22 Jul 07
oh, I am just busy latley with my business... Thank you for sweet words...:)

• United States
22 Jul 07
Hi Pola, It sounds like one of many myLot glitches. They seem to be having a lot of them lately. I hope it works it's self out so you can see everything. I have been going through friends past discussions if they don't do much recent stuff, especially if they have been on longer than me. Yesterday everything gor froze up and would only show "tag", but that worked it's way through and works fine now. Peace, Totty/Shades

• United States
22 Jul 07
yes, probably....to many discussiona and lot of people...

• United States
26 Jul 07
I think that would just be a glitch or something. That happened to me once and it went away with time eventually. So, maybe that will happen to you too.