words women used.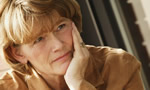 Philippines
July 22, 2007 8:31pm CST
when girls are into an argument, they tend to have a common terminology use to express themselves, i just notice that the word FINE is the most common. with me, when i say the word FINE, it means the end of the argument and i dont want to say anything more and the person im talking to, should shut up already. what do you think are the other words most women use?
4 responses

• United States
23 Jul 07
Whatever or talk to the hand (with their hand up in their face LOL) thats a funny on!

• United States
23 Jul 07
and also the words "like like you know like" awwww that irritates me LOL

• Philippines
24 Jul 07
when i'm in an argument i used to say "Yah right, whatever"... and sometimes "fine.. look someone to talk to", "dont have time for idiots.." i say something bad that i didnt mean at all.. maybe its just the emotion that i can control since i'm arguing with other.. :)

• Philippines
24 Jul 07
most likely, if you cant control yourself in an argument, you'll surely get more trouble. :-)

• United States
23 Jul 07
When in an argument, I commonly use the phrases, "whatever," "forget it," "I don't care." I usually don't put too much effort into arguing, so I end up having an apathetic attitude about the situation. Usually somehow the other person ends up feeling guilty.

• Philippines
23 Jul 07
yes, whatever is common too, not only among women, but also to other people as well.


• Philippines
23 Jul 07
sure, of course, excuse me are words that you want to emphasize something. and does it not lead to more arguments? :-)