I'm so excited!!! I just ordered my Jovi doll!!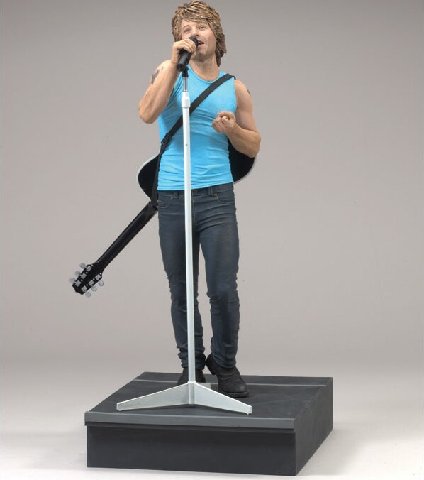 United States
4 responses

• Italy
26 Jul 07
I think I placed my order back in April! LOL... But we need to wait till August, because that's when they'll actually have it in stock! I ordered both Jon and Richie's dolls... They're very well-done and cool! I wish they had made the whole band, though...

• United States
26 Jul 07
I didn't even know you could order them back in April, did you do that thru the fan club? Yes, if I could have afforded another, I would have gotten Richie too. They did a good job making them look like them!! Yes, I agree, they should've made the whole band, who knows, maybe they will!

• Italy
26 Aug 07
Nope, the fan club got them just now, and I think it's only Jon, although a special signed edition. I got them from an online toy store. ;)

• Italy
7 Aug 07
I place my order in April, too. I should receive them soon...wow! Can't wait to have them at home! And yeah, they're so cool!

• United States
26 Jul 07
Haha that's an awesome doll! And a really good price, too. Congrats.