Streotyping, Do you think it is fair?? (James Hetfield, almost, a victim)...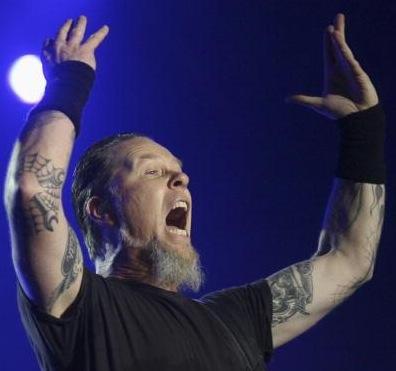 Saudi Arabia
July 23, 2007 3:31am CST
What do you think of streotyping?? is it fair???? Generally, I believe streotyping would not be a fair method when u make a judgment. Sometimes it may help u make an initial picture of how someone might be and that is okey but you can't just make it the criteria which you base your judgment on. James Hetfield, Metallica's frontman, on his way to the UK to perform with the band in Live-Earth, was stopped and interrogated by Luton airport officials. There was no explanation why he was stopped, but his bandmates speculated it was because of his Talibanlike beard. It took James a few moments until the airport officials realized he is a rock star. What would happen if the ZZ top dropped by? :D
3 responses

• Bahrain
23 Jul 07
I guess no one's safe, not even a rock star. Well, stereotyping. It's just one of those things that sometimes we all have done or have fallen a victim too. I really do believe in the individualistic view of things. Why judge people based on the way they look, where they're from or what religion they belong to? Because no two people are different, so how can we make preconceived ideas and opinions about them? It's actually really sad these days that people are categorized so much. Based on the way they look. One of my friends, went through something like this. She studies in the US and it's a great place, but when she was coming for a visit, she had to go through extra security, because she covers her head. She didn't lose her cool though, because she realized that it's not their fault, they're just doing their job, and it's not their fault that covering your head can make you look suspicious, seeing as we have so many bad examples out there. They're just being cautious and doing their job. It's sad but true. On a personal level, I try my best not to stereotype others or judge them before I personally get to know them on an individual basis.

• Saudi Arabia
24 Jul 07
I do agree with you, you can't generalize, but the problem, as you said, people fall into stereotying whether as a judge or as a victim. Sometimes, we do have bad impressions about specific cultures or people but we must try our very best not to stereotype,it is a must we train ourselves to be that way. It may take effort but the result is so damn worth it. Thank you very very much for the response and congratulations for Cena's victory at the Great American Bash, damn this is getting killer lengthy hope HHH makes an end 2 it ha ha I know you hate me :D

• Bahrain
24 Jul 07
ha ha don't worry, I don't hate you, yeah, it's awesome that Cena won. Again! And against Lashley, too bad I haven't seen it yet. I wish someone would upload it on you tube. Well, Cena's beaten HHH before, so it shouldn't be that hard. I distinctly remember him tapping out to the STFU. :p

• Saudi Arabia
30 Jul 07
Thank you very much for your participation, Vega83, and looking forward to see you more ......


•
24 Jul 07
Although am not a big fan Of metallica, i would recognise James Hetfield ANY-f##kin-WHERE!! come on!! and they did that in England? How did those people ever rule the world? And they still think they are running it, lol!! YES, stereotyping is an unfair tool to be used for judging. nothing more nothing less. But, hey, it's a wildely-used, "common" tool from the G.W tool shed. Shows u that you're STIL living in a world runned by cowards and idiots who put up these big signs of personal freedom, fighting for human rights, etc, while lying with every breath they could muster. I just think the AMERICANS & BRITS are STILL over reacting. Yet, I don't really blame them because George W. Bush is they boss and r following orders. And I STILL don't blame them because they are "mostly" RIGHT. If it makes you feel any better, I bet on his way out, James made some sort of comment about it, bashing the muslims and Arabs for that too. It's a custom nowadays! ;)

• Saudi Arabia
25 Jul 07
What's happening here not only on the level of the big but also on the individual's level where you see people making pre-judgment on someone just because he is from a particular culture or a particular country, so damn unfair. Regarding what you said, some, may convey the wrong picture of their own culture when they commit things are not acceptable, but that doesn't mean, we generalize and say all of them are like that. But going back 2 what I said in the beginning, on the individual's level stereotyping has become a commen practice and I honestly hate it.

• Philippines
23 Jul 07
Personally, I do not stereotype anyone lest we will end up misjudging people. Those were just images and if we would focus on these, we would not be able to see the real picture of the person. I remember this lady wrestler who has been my favorite when I was a kid. She is Fabulous Moolah. When she is on the stage, she really looks wild and speaks wild. But see her in her off-stage interviews. She looks like a Primary Teacher. Very respectable appearance. That was the real picture of her and her image as a wrestler was her stereotype. If people would judge her for her stage performance image, they would think she was also a wild and dangerous creature when the truth is she can be as meek as a sheep in real life.

• Saudi Arabia
25 Jul 07
It is a very good example you mentioned, Moolah. Generally speaking it is not fair to stereotype, so often, good people get in trouble because of that. Thank you very much for your participation and looking forward to hear more from you.