anybody tried HYIP to invest money? is it safe?

Philippines
July 24, 2007 6:45am CST
HYIP is high-yield investment program. it is very popular right now and if you search google, a number of websites will pop out. the problem is many are scams =( did anybody of you tried to invest in an hyip? was your experience good? pls share your stories. its valuable to my decision. thanks guys!
7 responses

• Malaysia
24 Jul 07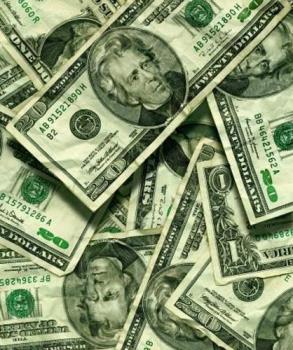 ouh HYIP..so tempted to invest but most of them are scams:( i've tried this before and some turned out ok, and some turned out to be scams..eventually they all seem like a scam. ugh. if not, we could all earn some extra money hehehe... .

• Romania
24 Jul 07
Hi cutieissa! There are many HYIPs but only a few of them are paying... ou can check my profile for the best investment company on the net. Its legit and safe!

• Philippines
25 Aug 07
okay, thanks so much blueSoul! you're talking about a3union right? the cmpany recently held a conference here in our country but I wasn't able to join. I already joined a3union but they dont pay me out. what's the minimum payout thru egold?

• Philippines
6 Sep 07
hyip programs are very risky, but if you want to earn money in hyips you shoul join only the fresh programs and after a week withdraw the money. know how to play the games its very risky but you can earn a lot of money.

• Philippines
13 Oct 07
yeah, thanks! that's what i've been doing actually. invest then withdraw fast. too bad for the newbies who don't know how hyip scams work. tsk! that's why im running this discussion, just so they have an idea what's the risk of investing in hyips. thanks!

• Singapore
9 Aug 07
Yes and almost all are scams. After getting burnt, I decided not to touch it at all. Some scam you right from the beginning. I tried to invest some dollars and then to test if they payout. They do. So, I got greedy and invested a little more. Guess what. They totally ignored me and never did process my payout. SO DO NOT THINK AND DO NOT TRY!!! I got conned 300 bucks and who to blame but myself. I learnt a huge lesson and sigh...

• Philippines
17 Aug 07
lol, we have almost the same experience! i first invested $1 and since they paid me, i invested $10 more. after that, i never heard from them. sigh..

• Philippines
24 Jul 07
Don't bother with hyips. You are better off with autosurfs.

• Philippines
25 Jul 07
what autosurfs do u recommend? im on the internet almost 12hrs a day, i could earn from it. lol

• India
7 Oct 07
I had also heard of the hyip sites but i don't think it is good to invest in these sites as they are not reliable. I was thinking of investing in these site but didn't because there is no guarantee. So according to me one should not invest in the hyip sites.

• Scottsdale, Arizona
24 Jul 07
yes it may be somewhat risky as there is a invitation of getting huge gain so many leap without looking and after getting enough money the site owners just forget about the investors...I had lost my money in hyip few times ..so make a search if the site is payong and do not invest too much.