I need some help!! my task bar gone!!! Urgent....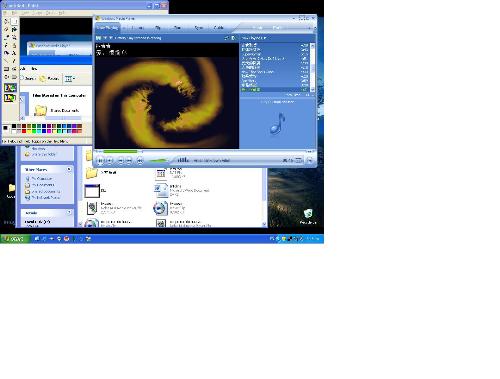 Malaysia
July 24, 2007 8:40am CST
Please look at the print screen that i had made. As you can see i have already opened 3 task there but there is nothing shows in the task bar. i have tried to changes the position of the task bar and change positon of each section of it. However i still cant get the task appear again. It's seem like the section which showing task is totally gone. have anyone faced this problem before? Loking for some experts to help. thanks a lot
3 responses

• United States
24 Jul 07
Have you tried this? Go to View. Then Go to toolbars. Then go Toolbars and make sure the ones you want have checkmarks. If you can't do that, go to www.bleepingcomputers.com. I've used them before for advice and they are good.

• Malaysia
24 Jul 07
I think there is no option for the section there. that section should come along originally right??

• Argentina
24 Jul 07
It just has to be somewhere... are you sure it's not minimized? Try changing your screen resolution, to a really bad one, like 800x600 or something, and maybe (maybe) you'll see it around!

• United States
28 Jul 07
I think it might be a glitch of some kind and it usually goes away in no time at all. I hope your task bar is working by now though.