so many thanks to give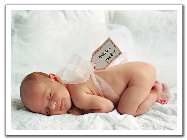 July 27, 2007 3:02am CST
how many times you've thanked god for the life he gave to you? how many time you have thanked god for the miracle of giving a child to you? how many times you have thanked god for everything beaytiful in this world? how many times......?I always thank him for every 'gift' he have gave to me, like my family, my child etc
4 responses

•
27 Jul 07
Every night before I go to bed, regardless what type of day I had, I say thank you. I am grateful for the bad just as much as the good, cause out of them both, I gain something. It varies as to what and the degree, but I move forward as a person some how from it all.

• India
5 Aug 07
i thanks god many times.. he is realy great to have given me so much..

• United States
27 Jul 07
I give thanks to him every day, sometimes more than just once. God's gifts should never go unappreciated!

• Philippines
27 Jul 07
Million times, i always thanked God for all he has done to me, even the ability to smile to every people i will see, i thanked him for that.