ATM Overpays! What would you Do?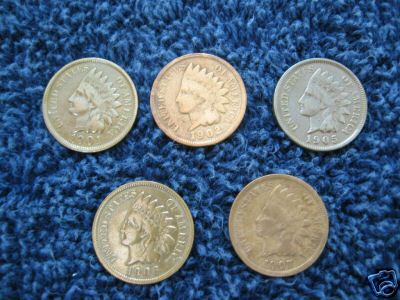 United States
July 28, 2007 7:36am CST
What would you do? ATM gives out extra money, wha would you do, report or keep the money! An ATM at a northwest Louisiana truck stop gave out $20 bills instead of $5 bills, but authorities say they know who used it and plan to pursue the extra $7,000 the machine spit out. DeSoto Parish sheriff's Lt. Toni Morris said the automated teller machine has records identifying the 26 people who received the extra cash during five days in late June and early July.Annette Parker, a supervisor at Eagle's Truck Stop, said she unplugged the machine after overhearing conversations about the excess payments."The next morning when we had come back in, someone had plugged it back up," she said. Morris said someone who did not work at the truck stop may have rigged the machine, which keeps records of when money is received and whose card is used. Morris said charges could be brought against the people who got more money than was debited to their bank accounts
5 responses

• Pakistan
28 Jul 07
I would like to add that it is not so easy to cheat the Banks at ATMs as well. There are many ways to check out the excessive amount, to whom paid, at what time paid and to which Bank's customer it was paid. There are two separate memories where ATMs keep record of all. There is an inner Checking Roll, that keeps record of all the transactions made even if machine is keyed in for inquiry, it keeps the recoed of it. Secondly, cameras are there to monitor the transaction. I think it is not easy to keep the money in that way!! So result is .... Must return the Money lol

• United States
28 Jul 07
Right, lol, but what a dream come true an ATM spitting out money! Thanks for your response!

•
29 Jul 07
Hi this happened in the UK a couple of years ago, It was Barclays bank they put £20 notes in the section that is suppose to have £10 note Under British law they could not claim the money back. We have a law called Un Solicited Gifts Act which mean if you are given something even by mistake that you did not ask for you are legally entitled to keep it. They brought this law in because people like Time life and Briatanna Books sent people books, DVDs and stuff they did not ask for and said if they did not return it with in 7 days they would be billed for it. But to get back to your point I would keep it my bank has enough money off me its about time i got some back off them, There was a thing on the News in Manchester Last week where a man found a ruck sack full of cash in a park there was £170,000 in it I still cant beleive he handed it in I would of took it home and kept my mouth shut

• United States
29 Jul 07
I like that law!!!! It would be tempting to keep it all, lol... Thanks for your response!

• United States
31 Jul 07
I would put the extra money aside, and bring it back to the bank, and explain what happened. I would not keep it, as I don't want anything coming back to bite me in the butt. Plus it is the right thing too do.

• United States
30 Jul 07
I dont know, I would take me a while to find it out as I dont count my money at an atm. I put it right in my pocket and hop in the car. But I would freak out when I went home and find extra money in my pocket. I would not know where it come from. The thing is, it is not true that the police can charge you if you did not know the machine is rigged. As the machine dose keep video records and would see people like me that just stick the money in my packet and just walk away without even checking it. When i take money out I take out more then $200 and it is not a good place to count money.

• India
29 Jul 07
Ofcourse i would have to tell the sopkeeper at who's site the ATM machine stands or i'l have to call the ATM company, because as shown in ur post it's very easy to catch some1 who's walked away with extra money from an ATM! there's nothing much u can do about it. They'l only have to check the machine log and they'l know who all have taken the money and how much. But i have read a case of someone who did purposely re-program the machine to do it. In that cse he's sone something that is really silly kindof. The shop owner after buying the ATM machine didn't change the Master PIN code of the machine and a guy came in and reprogrammed the pin using the default pin of the machine. You can get the default pin from the machine's Users manual so it's rally very easy. The thing is you won't be able to find out who exactly got the extra money in this case.