Can you be in two places at once?

United States
5 responses

• India
3 Nov 06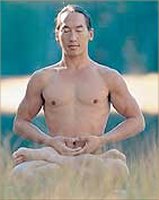 some indian yogis of high spiritual growth used to do so As far as i can, i get trained in Astral projectin and i can project my consioussness from my physical body to astral body and exist in a far or near place. Pelase visit www.mysticweb.org or www.astralprojection.com or www.gnosticweb.com if u want to study it for free in a 6 month online course. i am not joking. Try it if u are interested, there are a lot more."Don't judge supernatural phenominan with your natural below average brain..

• United States
4 Jan 07
Interesting, your way of thinking interest me.

• United States
3 Nov 06
probably , like on a state line.. ??

• United States
4 Jan 07
That is not exactly what I was talking about?

• India
22 Jan 07
Thinking Quantum Physics-No you can't be at trwo places in reality at the same time, specially if time is taken as the fourth dimension in the space-time matrix, not with the current knowledge of the laws of physics, nature. If you know otherwise, please do enlighten and oblige, I find this topic interesting and fascinating.

• India
4 Jan 07
Imagination. right now I am imagining I don't work here work and have my dream job.

• United States
4 Jan 07
As a mother of twins and one more, now all teens I'd love to be able to know how! lol