red, blue, yellow, pink roses?! which one would you rather receive and why?


Philippines
6 responses

• Malaysia
31 Jul 07
Hello ifinallyfoundmybaby, Ha Ha Ha! This is one of the topics which I would love to respond. I know girls love flowers but I don't know why I don't like it. I love the smell of the roses but I don't like flowers *laughs* Not feminine enough, may be? Anyway, I love to see anything in pink. So, I guess I would love to see pink roses rather than other colors available *smiles*

• Philippines
1 Aug 07
hey hey hey .. . roses are nice why dont you like them?! :P haha very very odd hehe but how come you dont like flowers?! well all of us has its own diversity and thats what makes you unqiue :)

• Philippines
1 Aug 07
i think thats very unqiue . . ive written a comment here but i dont know what happened the page suddenly stopped . .

• United States
31 Jul 07
I like em all. It's not so much about the color (or even the type of flowers) for me. It's about the sentiment. If someone gives me flowers from the heart, because they want to make my day special or let me know they're thinking of me or whatever, that's what's important. It could be a handful of dandelions from the yard and it would mean just as much as a dozen roses.

• Philippines
1 Aug 07
wow youre such a nice person ? keeping it simple but not ignoring the sentiments of whatever is given to you is a nice way of saying thank you :)

• Philippines
29 Jul 07
for me its white and baby pink, white is pure and pink is the color of love

• Philippines
29 Jul 07
wow me too :) i like the pinkish color and its really kind of a darling kind of rose


• Philippines
19 Sep 07
As long as they are roses, any color would be okay. Anyway, my favorite color in a rose is white because it symbolizes purity and innocence. I had even created a poem about it which title is A Thorny White Rose which talks about me and my character.

• India
28 Aug 07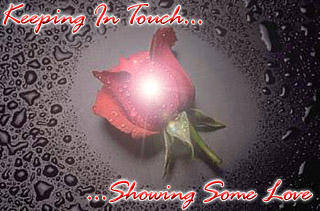 As you have said, i love the traditional red rose, and other than that, the pink one,comes as my second best.