Dream home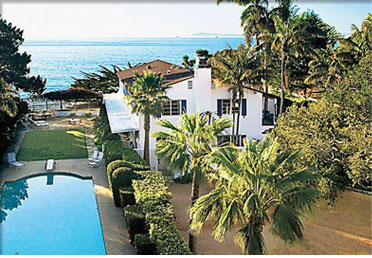 United States
July 29, 2007 8:14pm CST
How does your dream house look? Mine would sit on 10 acres of land. A small pond with a swing hanging from a tree near it. Fruit trees everywhere a beautiful garden. With a 2 bedroom guest house near the built in swimming pool with a hot tub flowing into it. The house itself 6 bedrooms, a den, huge livingroom for my whole family to fit in for holidays, a diningroom with a long table to fit at least 20 people, a playroom for the kids, a scrapbooking room with organized cabinets and a large table for me to work on and leave my stuff out so I can work on it anytime I want. A work out room for hubby (his new thing). My room would have to have a huge tub and seperate shower thats attached to a huge walk in cloest filled with clothes and shoes. A king size bed. Oh and a cloest to put all my holiday decorations in. I can dream can't I? What about your house?
9 responses

• Philippines
30 Jul 07
i dream of a 5-bedroom house,with a library and a craft room, plus i wanted to have a spacious toilet/bathroom...very simple.

• Pakistan
30 Jul 07
Hello mflower2053! My dream home will a small house built of mud and straws by the side of a lively mountainous river. I'll build it by myself with my own hands. I'll be an isolated place in a cup shaped near valley surrounded by mountains from three sides and a less denser forest on the fourth side. The mountains will be host to greenery, snow in winter and wildlife all the year long. The Forest will be green with fruit trees, firewood, and a lot of wild life. I'll cut some tree to have wood prepared to be used in my house as pillars and beams. I'll put palm or some other leaves to make for my roof then will cover it by mud. The wall thickness would have to be considerable to avoid cold. I'll also make a boat for rowing in the river with my family. I'll make a spear to fish. Fire would be made with fire stones. I'll take my family to trip to the other side of the river. Windows will be oriented in a way to face sun and mountains on one side and the river on the other side. Plenty of fruits, plenty of resources and natural beauty all around to enjoy. Am I a Tarzan or living in stone age? perhaps!

• India
30 Jul 07
a dream house!!...mmm..everybody dreaming about nice home.i dont want to spent much on my home.but sure there will be a home theater(i mean an lcd monitor and some good speaker with blueray player...then i want two bedroom and one study room...i like small house than a big big house.may be i will spent more money on electronic gadgets than on furniture!

• United Kingdom
30 Jul 07
My dream house is a thatched house by the ocean. It would be made from wood and have a beautiful roof made from thatch. It would have a large lounge with comfortable chairs to sit in. The kitchen would be huge with much storage space. The bathroom would have a gorgeous spa pool and sauna in it. The stairs would lead up to five very pretty bedrooms. There would be an interest room for all my collections and a study for lots of computer equipment. Outside there would be a large and stunning shaped swimming pool. It would be surrounded by many lovely palm trees and tropical plants. A track would lead down to a palm fringed golden sandy beach.

• United States
30 Jul 07
I think I would be much more conservative than you. I can't say for sure since I am single and it would change if I were married. But saying that I was. I would want a nice house in a nice area with a decnt size yard that required almost no maintenance. Probably three bedrooms, master, the kid's room and a guest room or one for a second kid if necessary. A small office for me and a room for the wife as an office or whatever she wanted. Lots of closet space, although I have to be careful here since I tend to be a packrat and more closets would just encourage a habit I am trying to break.

• United States
30 Jul 07
My dream home is a house next to the Beach (crystal blue water). I would like a couple of palm trees. I really don't care much for the furniture etc I just want to be on the beach so a basic house with modern things will be fine with me.

• Italy
30 Jul 07
My dream house wouldn't be too big; i'd like to have three bedrooms, master, the kids' room and a guest room for my parents..it would be nice if every bedroom could have a bathroom in it. I'd like to have a small garden too, full of white roses - my favourite flower. I live in a flat here in Italy now, so I hope to have a two floor house for my own.

• United States
30 Jul 07
I too would like a large yard,but not as large as you.Maybe between an acre or two.I don't want a whole lot.But,if I won the lottery or something.I want a rambler,because the stairs bother's my various health problems.I love fireplaces (to keep warm from arthritus and other problems)and a log home or country style.I want a wrap around porch,with the french door's coming off it from the eating area.A shared fireplace with the eating room and kitchen.I want a flat top style electric stove and a refigerator that dispenses crushed ice.Also a pantry and plenty of cubards with pull down shelves,so that I can reach them,because my medical conditions will not permit me to even climb on a chair and Iam short.I want a room that is half my office area and half my daughter's classroom.I want a craft room also for my scrapbooking and other various crafts that I do and for my daughter to do her art class in.I have always wanted a small theatre room with just like 2 rows of seats.In the my bedroom I want a shared fireplace with the office/classroom in my room.In my bathroom I want a garden style tub.I want a nice size room for my daughter and her own bathroom.Not too far from our bedrooms I would need 2 more bedrooms and a small living room and a bathroom for my son and his infant daughter.I babysit her,therefore I would need a playroom.And I would want a guest room and bath.I want a garage attached to the house,so I can walk in with the groceries and kids without getting wet if it rains.Also store my decorations,etc.I would want my office to the back yard,so I can watch the kids and a door right there too,so I can get outside quickly.In the yard I want a playground for the kids,a pool for my kids,I do not swim,but I would love a hot tub,that would help my aches and pains.In my garden I want lots of bird feeders.It is fun to watch the birds.In front I want a wide circular driveway,that's conveinent.

• Philippines
6 Aug 07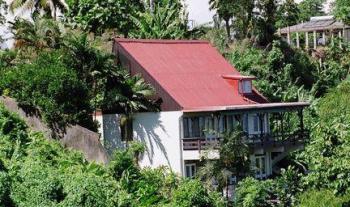 I should want to have just a simple but beautiful house situated amongst green. I want to live a peaceful life and see the beauty of nature everytime I open my eyes. I want to breathe fresh air and get out of the pollution in the city. But of course I like to have all the comforts in my house.