How often do you watch Smallville?

United States
July 29, 2007 11:30pm CST
I've been watching it three times a week lately. All of them are reruns this time of year of course. I watch during the week which is a rerun of the most recent season and then my local CW station runs a rerun on Sat. and Sun. afternoon which presently are from the 2002 season. The one on Sun. was one I had missed the first time around. It was "Obscura" and is the one where Lana is injured in a gas line exploision with meteor rocks around and starts having spells of seeing through the eyes of a kidnapper who takes Chloe. Clark ends up saving both Chloe and Lana in separate events. In addition it is the one where Lex finds the key to Clark's ship. I'm glad I watched since it is a good one and filled in some stuff.
4 responses

• Malaysia
30 Jul 07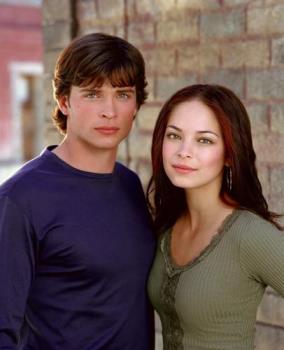 i watch smallville twice a week (well, whenever i can). over here, on saturdays they're showing season 3 i think..not so sure, and on sundays, they're showing season 5. i love to see lana, she's so pretty!:P

• Malaysia
4 Aug 07
yup, i'm from malaysia :) kristin's mom is from malaysia? i didn't know that..


• United States
10 Aug 07
I love Smallville & try to watch it whenever it's on. Around here, it's repeated 3 times a week on ABC Family (Thurs.-Sat.
@
midnight), twice on the weekend (Sat. 3pm CW, Sun. 7pm CW) amd of course Thursday 8pm CW. That's 6 episodes a week. I've seen most of them, but I still like to watch the reruns. I think the show has gotten especially good this last season with the Lex-Lana wedding. I really like the way Lana's character has grown & changed from the sweet & innocent cheerleader to the dark & cunning Mrs. Luthor.


• Philippines
30 Jul 07
Hi stealthy! It's been a long time since the last time I watched smallville. *huhu*