How Do You List Names on Your Cellular Phones?


Philippines
July 30, 2007 8:49pm CST
My headaches gone now. Thank God! Thanks for the pain reliever Mama gave me last night. My gosh! Migraine's attacking me again. *huhu* Anyway, this discussion isn't about my migraine. LOL... When I checked my mail this morning, I received a forwarded message from my friend Ellen regarding being careful about how I list names of my contacts in my cellular phone. Seven or Eight years ago, I had my first cellular phone. Unfortunately, I just had it for around 5 to 6 months, because it was snatched from my bag!!! I remembered how I cried hard that night when I found out that my cellphone was no longer inside my bag. =( For most of us, it's better to be careful. So, I'm sharing with you this e-mail: ----------------------- Be Careful How You List Names On Your CellPhone.. Be careful how you list names on your cell phone! A lady friend has changed her habit of how she list her names on her mobile phone after her handbag was stolen. Her handbag which contained her mobile, credit card, purse, etc... was stolen! Twenty minutes later, when she called her Hubyy from a pay phone telling him what had happened, Hubby says, "I've just received your text asking about our pin number and I've replied a little while ago." When they rushed down to the bank, the bank staff told them all the money was already withdrawn. The pickpocket had actually used the stolen hand phone to text "Hubby" in the contact list and got hold of the pin number. Within 20 minutes, he had withdrawn all the money from the bank account. Moral Lesson: 1. Do not disclose the relationship between you and the people in your contact list. Avoid using names like Home, Honey, Hubby, Sweetheart, Dad, Mum, etc.... 2. And very importantly, when sensitive info is being asked through text/SMS, CONFIRM by calling back. 3. Also, when you're being texted by friends or family to meet them somewhere, be sure to call back to confirm that the message came from them. If you don't reach them, be very careful about going places to meet "family and friends" who texted you. Please Pass this on. It does not worth anything but it will save much. ---------------------- After reading my friend's email, I checked on the way I list names on my CP. Maybe, it's time to do some changes. *wink-wink* Have a great Tuesday morning everyone! :) God bless! (",)
10 responses

•
1 Aug 07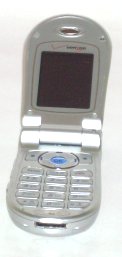 Those are some wonderful tips! I never text message, I can't stand the whole idea behine it. It's a time just to type on a key board alone, not to add those tiny keys to it. I also like to hear who I am speaking with, hate the idea of sending a message to the wrong person, LOL. I am changing how things are listed in my phone, I have hubby under his first name, but my mother is listed under Mom. I will have to change that ASAP.


• United States
31 Jul 07
OMG Thank you for sharing that information with all of us. I never got that email before, I will definitely change my contacts in my phone. Thanks again!

• Philippines
31 Jul 07
"ang pinoy talaga" thats what i can say.. scam capital.. i never store numbers of important people in my phone.. i store them in my head and in my diary.. i dont know why i had this habit of saving their numbers but i started doing it before i entered college. my classmates are mad at me everytime they check my inbox because they go-gaga at the numbers appearing on their screen. in case i encounter this situation, the first people i inform are my family, and close friends. some people will think that i may not able to do this if im in the actual situation but i always see to it that they are always informed. i dont want them to worry about me. and i dont want anything bad will happen to them..

• Philippines
2 Aug 07
Hi yamskee! Thanks for sharing your thoughts about this. But it's a WOW! for you. =) You sound like my close friend who memorize ALL of our numbers! She also deleted our numbers in her phone because she only saved those numbers of people she rarely talk to. She's a walking phone directory. Ask her about the numbers of this and that, and she can give you the exact numbers right away. I wonder how she was able to store these numbers (and long ones for that matter) inside her brain. *hehe*

• United States
31 Jul 07
Glad your feeling better. Thanks for the hint, mind you I would be suspicious if my hubby text me for our pin numbers or vice versa. I probably would of made the call to the cell phone first. Anyways thanks for the tip.

• Mauritius
31 Jul 07
Amazing a very similar case happened some months ago in my country! A girl had put "love" referring to her bf in her contacts list and one day she lost her cellphone. Another girl found the phone and she in turn, phoned the girl's bf and asked his bank account pin number as she supposedly badly needed money. And how stupid was that guy who did not recognise his gf voice! However that poor chap was lucky indeed coz when the girl withdrew the money there was only about $100 in that account!

• Philippines
31 Jul 07
Hi sr0415! Goodness! Thank you for sharing that information. I have been saving my pin #s in my mobile fone for quite some time now, I guess I should be more careful. Although I never put my fone in my bag and don't usually carry my atm cards everytime. However, it could still happen to me too. :(


• Philippines
31 Jul 07
Hi ngobis! :) Yeah, I really learned something when I read this e-mail this morning. It teaches me to be careful. Some people does something just to take advanatge of other people. *sigh* Anyway, thanks for sharing your experience and your point of view. Take care and God bless! (",)

• Philippines
21 Aug 07
I've read the same thing on my email a few years back. I think it's not necessarily how you put in the message there. What's important is that people in your list must know you very well, and would know that you would never do such a thing. It would be confusing to interchange names in the phone right? It would be better that the people listed there know your landline and know your family members or friends so that they can confirm. Plus, you should have your phone blocked immediately when stolen. There are ways to do that, you can contact your service provider for that. Plus of course, if your phone has a password protect feature, then use it. =)

• United States
7 Aug 07
Well, I am so sorry about that headache and I am glad that you are feeling better. I just add names on my phone and there is not pacific order that I put them in.