All right !!! I must be richer than what I thought:)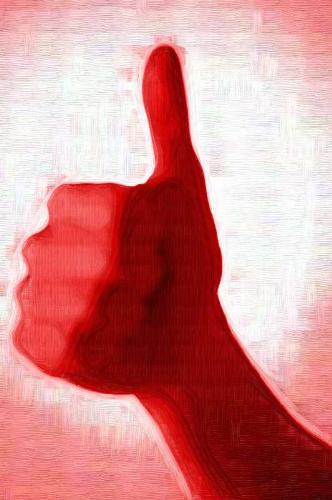 Canada
July 31, 2007 5:19pm CST
Several banks from around the world, but mostly from the UK have been emailing me generously concerned with the safety of my accounts with them. I feel so touched....that so far away they show that they care about me enough to warn me that either there have been some activity in my accounts from suspect IP's, or that a large sum of money was withdrawn - Oh my God!!!!!!!!!!! - or even just because they are doing some security clean up and need me to log in just so I won't loose my account. I feel so special :):):):) Special for all the money I must have on those accounts that I wasn't aware I had LOL No, really this a real concern specially because many people will actually believe it and won't find the dangers of clicking on those links until it's too late. This kind of emails are not knew and most people should know about them already and never click on those links, but the unfortunate truth is that even the ones that are aware of it sometimes do click. ANd it's only when they find something is wrong with their computers that they remember that the best way to get some spyware /virus etc in their computer is by clicking on links such as these. A bank will not - ever - send you such an email or ask you to click on a link to log in with your information. It's important to remember this. If in doubt or really worried the best bet is not to click on the link but enter the bank's url manually and see if there is any information there, or even call. But DO NOT CLICK ON THOSE LINKS!!!! In any case, anyone else receiving this junk? A few months back it was the e-cards - a friend of mine, even after my continuous warnings decided to open the e-card link - coming from someone she didn't know I need to point out LOL - and then called me in panic because she - late - remembered what I told her. SO, do you usually believe these emails and click on the links they ask you to?
6 responses

• United States
31 Jul 07
no i wouldn't especialy if i don't know the sender but if you got that much money in any account as i get them to tell them you like them to western Union you all of it and close your account garenteed they wont answer you back for where to send it

• Canada
31 Jul 07
No, of course not! LOL But as I said, it puzzles me that some people are still falling for it. THere's so many of them. I seem to recall that last year some nigerian person wanted to give me a truckload of money - people are so generous nowadays hehehe Then there's all the prizes and lotteries I won even without playing - Wow, now that's being lucky!!! I have all my filters set really high so most of the stuff doesn't even reach me or when it does it's in my junk mail, and every once in a while I have fun going through them and realizing how rich I am hehehehe


•
31 Jul 07
I live in the UK and couldn't believe that this is where your many forgotten accounts are based cos all of mine seem to be in the US. I think it is shocking that the links as well have domain names so close to the real ones of companies. I actually saw on Ebay that someone was selling a fake ebay domain. Why would Ebay allow this? Surely they know that they are just helping fraudsters con their customers. I don't know why though they say it is from banks in another country. I would more likely believe the links if it said it was the Bank of Scotland. As if I am going to see that the Bank of America needs me to log into my account and actually try it. Surely people aren't fooled into thinking the Bank of America have madea mistake.

• Canada
31 Jul 07
LOL you know us.. always sending the money to a far away country LOL LIke you I would think it more believable if the accounts were from Canada where I live, but who knows what their reasons are. I just can't believe that they keep doing this kind of stuff, but worse yet I can't believe that people still fall for it. Oh well, maybe we should go now and count all the money from our foreign accounts heheheh have fun with yours :)


• United Kingdom
1 Aug 07
No I don't and like you I am also rich and do not know about it lol I just do not understand what these People get out of it sending Viruses out to People I really don't Apart from messing Peoples Lifes up by breaking their Computers specially People that can not afford to replace them

• Canada
3 Aug 07
Dear twin what they can get is all the person's information whatever is stored in the computer, whatever they type. Passwords, bank accounts, credit card infor.. whatever......it's quite serious, much more than just "breaking" the computer. But so many people still don't understand the consequences... they need to be more "educated" to protect themselves, but then some people like my friend, even after being warned countless times still go and do something silly like that ! grrrr

• United States
1 Aug 07
I wouldn't believe anything in my email. I generally do not read any of the spam I get, and even the few times that I do, I laugh. The bullcrap stories are getting complicated and creative nowadays..

• Canada
3 Aug 07
LOL yes I do laught at some of the stories too. ANd yes, the creativity......good stuff LOL But people are so naive in their hopes to get something for free. They forget "there is no free lunch!!!" Most of them don't even set their filters so most of the junk goes into the junk folder or doesn't even reach the email in the first place. and then.. they receive something like that and they're tempted.... sad

• Philippines
1 Aug 07
I am not sure if you will be richer or if you will go totally broke if you will pay attention to these messages. We are aware that there are already so may pranksters and hackers on the net that would think of so many gimmicks just so, they could access our passwords, details and many others. It was very dangerous. maybe the best way is to know from the banks if they had sent these messages or not.

• Canada
3 Aug 07
Banks might send and email but not asking the person to enter any personal or confidential information. WHen in doubt it's best to avoid the email completely and either call the bank itself and ask or enter the url for the bank manually and see if there are any notices or information there and follow the things from there, never from the link in the email. Actually most banks web sites have a notice explaining the costumers that they will never ask for that kind of information by email.

• Malaysia
1 Aug 07
I have been getting those emails too and since I have been receiving those for years now, I know which ones are the real mail from my bank or fakes one from whoever those funny people are. One way you can tell is by looking at the email address of the sender and you would immediately notice that the address are from one of those free services such as Yahoo. Only those with no internet experience can be fooled by receiving an email from a big bank but with an email address from yahoo.com. You are right, the best thing to do is to delete those mails immediately.