Has anyone started watching the new season of Design Star on HGTV?

United States
August 1, 2007 2:51pm CST
The new season of design Star has started, I am so excited. They've had the first two episodes and the first person is already gone, it's gotta suck being the first to leave, but hey, somebody's got to go. Sometimes I wonder if the judges could see the video's of the show and use that in the decision making, if they'd make different choices. I didn't totally agree with the first choice, but we don't have a say until the final two. They sure had some strange people try out for the show, and I'm happy to see David is back helping. So, has anyone else started watching the new season?
1 response

• United States
5 Aug 07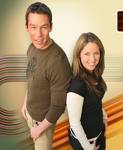 I watched the first season and am also watching this one. I do wonder where they get some of thses people,im not fond of the judges except for vern,as far as the one who left she did not do a very pleasing entry way to the apt.Do you see a patern with some of these people like donna and the lady who did the bar and stairway? and a few others.last year I could see it was david all the way but im not sure who im going with yet,I havnt seen anyone who seems very professional but I will keep watching to see how they progress. Davids show color splash is great and we never miss an episoide.

• United States
5 Aug 07
I haven't made a decision for this season yet either. What's with the girl who only "decorated" the bar and staircase, I love how they called her on that and told her it was a design show, not a decorator show. My mom was really looking for David's show to come on, she was so excited when he won, then it started a few weeks after she passed away, I had a hard time watching it for the first time, but I felt I had to because she wanted to see it so bad, so I watched it for her.