In America we have stories that the moon is made from cheese.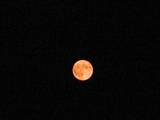 United States
August 3, 2007 12:31am CST
We have childrens stories that the moon is made from green cheese. I think that is bc a new cheese has the same shape as the moon. I was just wondering if other countries said the moon was made of cheese too?
2 responses

• China
3 Aug 07
We describe the moon as mooncake. So that is why we have moon-cakes on the Mid-Autumn Day on the fifteenth of lunar August. As to the story, it goes to the other response to your discussion. The reason why we have Mid-Autumn Festival has the meaning of getting all the family together on that day just like the full moon.

• China
8 Sep 07
Thanks for the BR, dear "I love to knit". Happy to see around again here, friend. Happy posting.

• China
3 Aug 07
I come firet ,just made some friends???