How long can you stay without sleeping?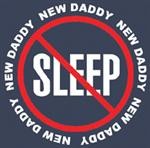 August 5, 2007 2:39am CST
Well, there was a bet when we all friends were together. The bet was the one who can stand the longest without sleeping would win the bet and cash prize of 500$ which we all collecred. And well I did, I stayed for more than like 38 hourse straight. No sleeping at all. It was really a tiresome sleep and then I learnt how important is sleep in real life. What about you?What is the longest period of time you spend without sleeping?
4 responses



• China
5 Aug 07
About 24 hours. I am surfing the internet and am lost in the sea of english. When I realized what had happened,I felt my eyes hurt very much. Don't do that if you are compelled!

• Philippines
5 Aug 07
i tried it once when i was with a band and i have to go to work in the morning as a waitress for a catering service. so i stayed awake for 48 hours.