Do you have nephew?

Egypt
5 responses

• Philippines
23 Nov 07
I have my first nephew and he has been a super duper darling. :)

• Philippines
17 Oct 07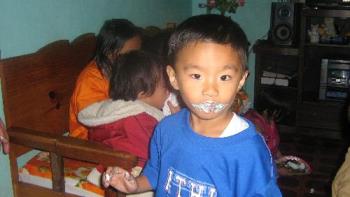 Funny, I just started a discussion about nephews and then I saw this discussion. Yes, I do have a nephew and in my discussion I said that he has just celebrated his third birthday! It is really fun having a nephew and I love playing with him whenever I go home to my province. I cannot believe how much he's grown.


• Philippines
5 Aug 07
Yes I have. he's very smart, sweet and so caring.. He's the only one we got and I have 6 niece + 2 niece to come soon. we are one big full of girls family huh! =) That's why my nephew is so spoiled (but not brat ok! ), he gets want he wants from all of us. =) I really love being around him, i see him everyday, he embrace me always and give me a very sweet kiss and after that he'll tell me "I love you ningnang". that's what he calls me. =)I love him so much!