Football not soccer

August 6, 2007 3:46pm CST
I hate people calling it soccer, the only reason it is called that is because of american football- i think, the english made the game and they named it football. Does anyone agree that this is better? or perhaps you may have a reason why it should be called soccer.
5 responses

• Romania
6 Aug 07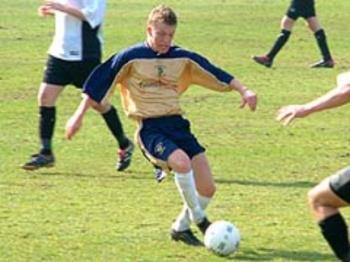 I totally agree and I think there is no logical reason for the sport to be called otherwise. It's a game where the ball is kicked mostly with the feet, therefore it is logical to call it "foot-ball". It's a game that involves the ball getting kicked with the feet much more that the American football... I think no sane person that lives outside the US calls the game soccer.

• United States
6 Aug 07
It is called football here, because we kick it off with our feet, we make extra points by kicking, and we make field goals by kicking. American football is way more popular here than what we call soccer. When an American goes abroad, they call it football. But our football is much more beloved here in American than soccer. Since our football brings in more money here, then all preference goes to them. If soccer were to become popular here, maybe we WOULD call it football.

• Australia
18 Aug 07
I'm a football player here in Australia, and I definitely agree. We only recently changed all of the "soccer clubs" to football clubs, and I'm so pleased. I've been hassling people about it for years, as I think it to be the only true "football".

• Canada
7 Aug 07
then, in your point of view, Germany should also be called DEUTSCHLAND, Iran should have always been called Iran and never Persia...etc etc..


• United States
6 Aug 07
I don't think it matters. In America, soccer (your football) is no where near as popular as American football. But that is just us. Around the world soccer is more popular. But since it isn't that way here, let us call it football and soccer and over there just call it football. It's just a difference in the culture, so why mess with it.