How many countries are stamped in your passport??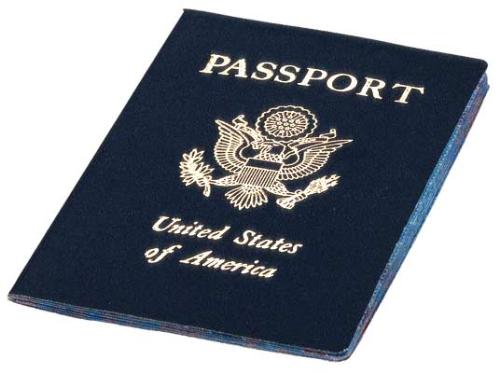 Philippines
August 7, 2007 4:03am CST
I only have one.. Thailand.. Its just the first travel i had which is outside of my country of residence.. I hope to add more countries stamped by the immigration in my passport.. that would mean i have to travel more. lolz. How about you? Do you travel a lot? If that's the case, how many countries are stamped in your passport?
9 responses

•
7 Aug 07
well, i didnt realise just how many i had until i looked at your discussion so lets see Egypt, tunisia morocco USA germany belgium greece Italy France Ireland Next will be Bulgaria and Roumania

• Philippines
8 Aug 07
wow! that's impressive(for me)! you are very well- traveled! Hope i can see also at least 10 countries in my lifetime just like you! lolz.

• United States
7 Aug 07
I don't have more than 4 . I've been to France, United States, Azerbaijan, and Turkish Republic of Northern Cyprus. But i have only 3 because we don't need to get visa for Cyprus just a stamp to paper which we have to keep with us while visiting the country.

• Philippines
8 Aug 07
Wow at least you have seen four other parts of the world and probably more in your lifetime.. Do you love traveling and seeing other places, other people? I do love it.

• Philippines
26 Nov 07
I have 4 stamped. When i go to macau and china and also in hongkong. And when we take a company outing in Thailand. I want to go to singapore also.. i hope this summer. I love to got there and in malaysia also:) happy posting!

• United States
30 Sep 07
Just three sadly. Canada, England and Thailand as well.

• United States
19 Aug 07
Since I renewed my passport the last time (around 5 years ago), I've filled up my passport with stamps and had to go to the post office to order a new passport.

• Bangladesh
16 Aug 07
I have only one.. India, The only country I have been. I wish to visit atleast 30 countries in my lifetime. Philippines comes to 1st as my best net friend lives there. Wish I could meet with her !!

• Canada
14 Aug 07
I'm from Canada and our passports are good four five years. When they get renewed, the old passport is destroyed so I've lost those early stamps :( Here's my list though: US (no stamp needed) Australia New Zealand Fiji Netherlands Great Britain I've also been to several other countries in Europe, but since I didn't enter through an airport, I didn't have to go through immigration and get a stamp.

• Indonesia
9 Aug 07
let's see..i have been visited Singapore,Perth,Switzerland and Holland. So i have 4 stamps there and hopefully will add another one by next month because i'm planning to go to Germany.

• United States
9 Aug 07
I've been to more countries than my passport says--I traveled a little through Europe about 8 years ago and they rarely checked passports or stamped them when traveling around. So, I only have 7 countries' stamps. I have multiple stamps for a few though.