swimming with the kids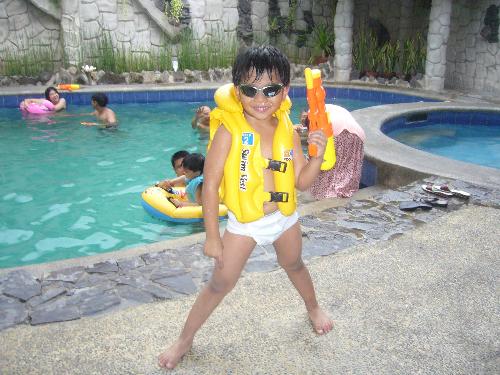 Philippines
August 7, 2007 4:50am CST
we went swimming over the weekend. it was fun to see my 2 kids enjoying the water. we rented a place overnight in laguna where the hot springs are. (we're in the philippines btw) we bought inflatables and water guns. the kids had a great time. since the water was warm from the hotspring, we didn't worry about getting sick or catching colds so they played in the water all they want. it's fun to go on short trips like this with the family. i always tell my husband that in doing stuff like this, we are creating happy memories for our children so that when they grow up, they know that they had a happy childhood.
2 responses

• Australia
7 Aug 07
Yes you are right, you are creating happy memories for your children, they will grow up as better adults because of this, plus as they get older and life gets harder, things are going to happen that is going to stress them as happens to all of us but now they will have something fantastic to think back on their good fun innocent childhood, this is what every child should have...

• Philippines
8 Aug 07
that is right. we want them to have something to hold on to when times get tough. they will always know that they have a strong family foundation. :-) of course, aside from these trips, we make sure we instill good values in them in their everyday lives. thank you for responding.