Keypads and Touch it pads in phones and calculators or keyboards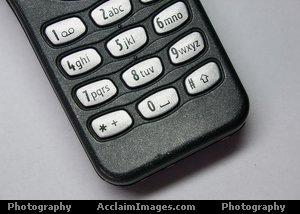 Philippines
4 responses

• Australia
8 Aug 07
Thats a very interesting little thing to think about, I have never thought about it before, maybe the same people who put the computer keys designed them with some sort of reason, I hope someone can tell us if there is a reason for it...funny how you take things in front of you for granted, I never even thought about that.

• Philippines
8 Aug 07
yes, these are little things we ignore most of the time. we have been using them yet we are not aware why they are arranged such. there must be reasons for these numeric arrangements. i wish somebody could expound more about this.


• Philippines
8 Aug 07
you may be right my friend because in the first place, they could have done these things uniformly without any hassles on the part of the users. as you said, the layout designers of these gadgets even confused us than helping us out the easiest way. how would you be more convenient if you are using a cellphone on one hand and a calculator on the other hand or perhaps keying in your numeric keypads of your keyboard for some mathematical operations while pressing the phone number of your friend in your cellphone. what a delightful expereince!

• Philippines
22 Aug 07
I also have no idea about it...it's an interesting thing to know about... I believe it because of ergonomic principles...just like the way letters are arrange in the keyboard. Well, i'm not really sure, i recommend we browse the internet for answers.

• Philippines
4 Sep 07
I found this answer while I was searching. Mechanical adding machines, based on rotating wheels, always have the 0 button adjacent to the 1 button. By convention, most old adding machines had the numbers increasing in value from the bottom. When the numbers were put onto a pad arranged as a 3 by 3 grid with one left over, the order of the numbers was kept the same. On a rotary telephone dial, the 0 comes adjacent to the 9 because a 0 in the telephone number is signalled by 10 pulses on the line. When telephones acquired push buttons in a grid, the ordering of the buttons was carried over from the old telephone dial.

• Baguio, Philippines
20 Aug 07
i hope this buttons and touchpad will be soon replaced by touchscreen like Apple Mac did for their iPhones.