What do you think of pregnancy before marriage?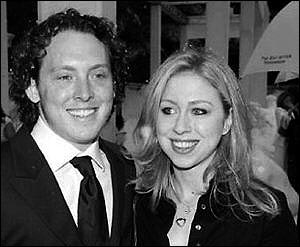 China
August 8, 2007 11:31am CST
I dont think its a big deal in western countries.I thought they are more open-minded and tolerant to this.But its the other way around in my country.It is called 'getting on a traing before buying a ticket' and its a humiliating thing especially for girls.I'd like to know your opinion about this,thanks in advance.
4 responses

• United States
8 Aug 07
It's not as humiliating in the US to become pregnant before marriage. (Although lots of stars and TV personalities try to get married before they have the baby to keep up appearances) But you have it better there where you are. I am a woman who got pregnant out of wedlock and boy do I wish I waited!!! I was young and dumb, and thought the guy would be there forever. But now I am a single mom. Even marriage doesn't guarantee that the father will stay in the kids' lives, but I at least would have rather gotten pregnant with a wedding ring on my finger than without. So don't think of it as being safe to avoid embarrassment, think of it as planning a safe future for your future kids.

• China
9 Aug 07
Very well said.You are a brave mother,God bless you!

• Murfreesboro, Tennessee
8 Aug 07
Hmm. Where I live (in the United States) it depends on what region you live in, what your family is like, and what religion you are, how you are going to be treated if you get pregnant before you are married. While "it's not a big deal" to a lot of people, there are still girls who get cut off from their families because of it. When I was a teenager, I knew a girl whose father beat her until she lost the child when he found out she was pregnant. So things aren't always easy for girls who get pregnant before marriage in Western countries either. My personal opinion is that it doesn't matter whether you're married or not. While I cherish my own marriage because of what it represents between my husband and myself, I don't feel that everyone should have to get married, or that relationships have to include marriage to be valid. I think no woman should ever be outcast, abused, or humiliated because of pregnancy, no matter what the situation.

• China
9 Aug 07
I agree with you.The gril's fanther shouldnt treat her like that,its just too cruel.Anyway,thanks for your response,happy posting!

•
8 Aug 07
Here in the US I don't think it's looked down on, it's not ideal of what it should be, but it happens all the time. I could care less really, I got pregnant before marriage and was completely ready to take care of my child on my own. It was just a bonus he decided to share in the responsibilities with me.

• China
8 Aug 07
Thanks for sharing your personal experience with me.I admire your courage and I suppose you are a good mother.Have a godd day!

• New Zealand
8 Aug 07
Hi there. I dont having a baby out of wedlock is a big deal at all... Maybe back in the day, when everyone was toffy nosed, and judge everyone else but themselves... In this day in age in my country, new zealand, this type of thing happens, just like it happens anywhere else in the world, but as to go as far as calling it "getting on a train, before a ticket" thats nonsense here... I think being young, and I mean very young and having babies is more judge then, not being married and having babies... Anyway, as long as I know Im doing my best to raise the child/children and he/she is genuinley raised with love and care for every step of the way, I wouldnt worry about such crap... Have a good one...