What do you think about global warming?

United States
August 9, 2007 12:49pm CST
A big concern of mine is global warming. I don't think it is a major problem for us in the near future but our kids and grandkids will be the ones who suffer. I live in North Carolina and I heard that by 2010 we would have a climate similar to Florida. Do you think it's possible to prevent global warming?
3 responses

• Netherlands
9 Aug 07
Hi Caitbaby yes, I do think that if everyone should use sparingly the energy sources, and use smart sources instead, like sollar energy pannels for our homes, electric driven cars instead of fuel once, and push our governments to close the coal and polution energy sources we will come an end...However, we all know that the hitting and cooling of our planet has been going on since Millions of years, and will continue to do so. We cannot stop entirely the hitting of the Earth, we could only make it go in slower pace, for the sake of our children, and even for our own if you wish

• Netherlands
9 Aug 07
The more we talk about it, and bring more people to think about it we are making a change... and change is good, so let's hope that governments will start listening to their people instead of only going on by doing on political games and political exchanges and games of war and whatnot ;)

• United States
9 Aug 07
There is so much conflicting evidence to the various theories with regard to global warming it is very difficult to make a proper determination.On the one hand many scientist feel that variations in climate has always existed on the planet.Which is definitely true. If the earths'crust didn't cool from it's original state then we humans wouldn't exist.This phenomenon continues today. Did you know that our moon has been moving away from the earth by about an inch and a half each year? Ocean currents have been changing course and the warm waters from the equator are drifting northward and melting some shore lines ice caps. I don't know how much man can actually effect what mother earth has in store.Whether the reduction of CO2 would actually have a long term effect is questionable ,But for the sake of a higher living condition with regard to Lung diseases etc.. I see no reson not to restrict these pollutants and should be tackled aggressively regardlous of how it effects global warming.

• United States
9 Aug 07
Well whether or not pollution is actually contributing to global warming we still need to put a stop to it. I don't really understand all that scientific stuff but if what you say is true then I guess there's not a whole lot we can do. Hopefully it won't do too much damage though.

• United States
12 Aug 07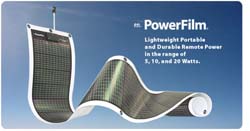 I think global warming or cooling is caused by the interaction of Earth with the sun and the activity of the volcanoes scattered about the planet. The sun has been very active of late, the sun spots have been numerous. A burpy volcano can put out more crap than all the gunk we ever put out in our entire time on Earth. Just because we aren't registering lots of burps from the land volcanoes doesn't mean there aren't gassy ones under water. * I don't think that mankind has a whole lot to do with this. However, I do think that smarter energy use is in order because fossil fuel is in diminishing supply. * The American government is dragging it's collective Federal feet on the matter of renewable energy such as wind, wave, plant, and solar. The American business folks are not. * Some inventors have created solar panels you can actually PRINT off a kind of press or printer. Here's the URL. It freaked me out when I first read about them. * http://www.livescience.com/technology/070723_solar_paint.html * Here's a pic of what they could look like...