curiousity...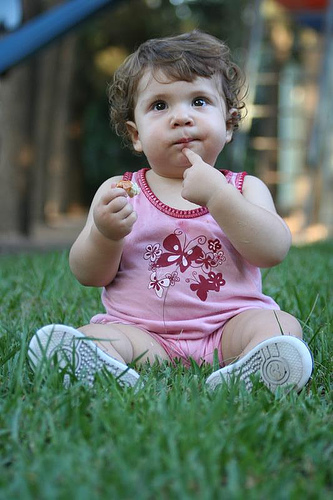 Philippines
August 10, 2007 10:53am CST
Is it good or bad? helpful or not? We can say its good because your eager to learn or know something but it can be bad as because of your curiousity you know some things that are not supposed to. Like you snoop around and found out something not good or will hurt your feelings. Sometimes the truth hurts alot and what will you do if you want to know the truth but scared of knowing it? oh well whatever...
7 responses

• United States
2 Oct 07
Curiosity is both, good & bad! Well, it's more. Good to a certain point, and once that point is reached it starts to become bad. If you use common sense you should know how far you should go being curious! If you dont, you might end up hurting yourself physically and emotionally and that definintely would be nooo good.

• Philippines
14 Aug 07
I don't see anything wrong with being curious. You just have to be ready on what you'll be discovering. Yes, curiousity always brings something to learn to; we just have to be open-minded to really see what this would gonna tell us about. I had experienced that,too..I mean, snooping and discovering something which really hurts. But then, I was thankful I had known that earlier. The only consolation is that, what happened made me realize what I really wanted in my life. And I have to thank my being curious on that =)

• Philippines
15 Aug 07
Yea we should be ready on whatever thing that we have to see. Though it hurts i think its always a positive outcome on it. Thanks for your response.

• Philippines
15 Aug 07
sometimes it's good but sometimes not. it's good because "knowledge is power". it's bad because "curiosity kills the cat". so sometimes "some things are better left unsaid". like the saying goes, "innocence is a bliss". =)

• Philippines
14 Aug 07
I must admit I am so curious I snoop around and see things I'm not supposed to see. I don't think its a bad thing to be curious, only we should know when to stop and to respect other people's privacy. Albert Einstein said, "I have no special talents. I am only passionately curious."

• Calgary, Alberta
10 Aug 07
as was stated,curiostity killed the cat,but it continues,satisfaction brought it back. it is always good to be curious of things you do not know,but just be carefull on how you react. it is human nature to be curious,that is how we learn many of lifes surprises.

• Thiruvananthapuram, India
10 Aug 07
Curiosity ..it lies within all of us ..who is not curious to know what is going to happen . An old saying "curiosity kills the cat ". It teaches us that extreme curiosity could be fatal. Curiosity actually makes us lose patience. come what may ..it is to be desired rather than being curious about what the unknown is going to happen.