Perfect season?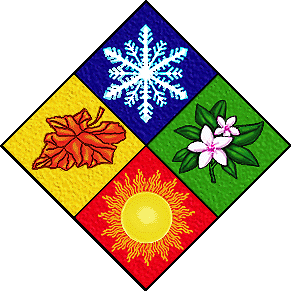 Egypt
August 10, 2007 11:38am CST
Which season you prefer most? and why? For me I prefer winter, I don't like hot weather so I prefer winter rather than other seasons, I also love when it rains. What about you?
4 responses

• United Kingdom
10 Aug 07
My favorite season is summer. I love the hot weather, blue sky and dry days. IO also like spring because it leads to wonderful summer. It is a time of new growth of plants and baby animals coming into the world. It is a time of pretty flowers and the hope of warm weather. Autumn can be stunning with all the rusty colored leaves falling from the trees. Whilst spring and summer have long days darkness falls earlier in autumn. It is cool time of year. On the 5th November bonfires are lit and fireworks go off. But the weather can be miserable, cold and wet at that time of the year. I hate winter because the cold weather, short days, dark evenings and stark looking trees can be depressing. Rain is only fun in a warm climate I think. I like tropical places with the weather hot all year, one season dry and the other season wet.

• United States
10 Aug 07
Well before I got a job I use to love winter because I love the snow but ever since getting a job havnt liked winter that much mainly due to going outside in the freezing cold weather and bringing in the carts now thats not a fun job to do but my favorite season would have to be spring because its the perfect weather and its close to summer time.