religion

10 responses

•
26 Oct 06
i think religion is important to some people because it gives them hope. People usually need religion in times of crisis and having a belief that there is a god out there looking out for them can make it easier to get through difficult times in peoples lives

• United States
26 Oct 06
I agree with this somewhat. I think religion is important to people becaue they need to believe something, they have to have a reason for something or they will explode. People have a hard time just going things are how they are, they need a reason. People can't just deal with life they need somethng to believe in.

• Romania
26 Oct 06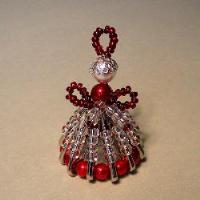 religion is as important as you want it to be for yourself. i am an ortodox, but i don't go to church very often. when i feel like it, i enter and light a candle. more important is what you want to establish in a spiritual connection, either with God, Jesus or any other icon you can relate to.

• India
26 Oct 06
i dont think religion is important at all...it only creates dicrimination among people and lots of problems...

• India
26 Oct 06
Hey buddy, when you are born you dont have any religion But yes, that is important cuz it makes you learn the ethics, in which your family lives in, and they want you to mould according to it!

• Estonia
26 Oct 06
Religion is very important in some people's lives. It is so because people ARE the ones, who created religion to support ourselves. It's all in our mind and that's what counts. I'm not personally very religious person, though I really respect it.


• United States
26 Oct 06
This response may get censored, but I don't believe that religion is important at all. When I read the Bible it all seems to revolve around relationships, starting with one's relationship with God through His Son. I am not trying to preach, just answer your question.